A Visual Birth Experience Map of Chicagoland
The mission of Chicago Birth Stories is to provide access to Chicago-metro birth stories for pregnant women, experienced mothers and birth-workers, as a way to raise awareness about maternal mortality in the area. This project sought to frame the Chicago Birth Stories experience into an app available on phone, tablet, and desktop (iOS and Mac). 
MY ROLE
User research, prototyping, interaction design, visual design
UX Design Lead - Enid Montague
September 2019 to May 2020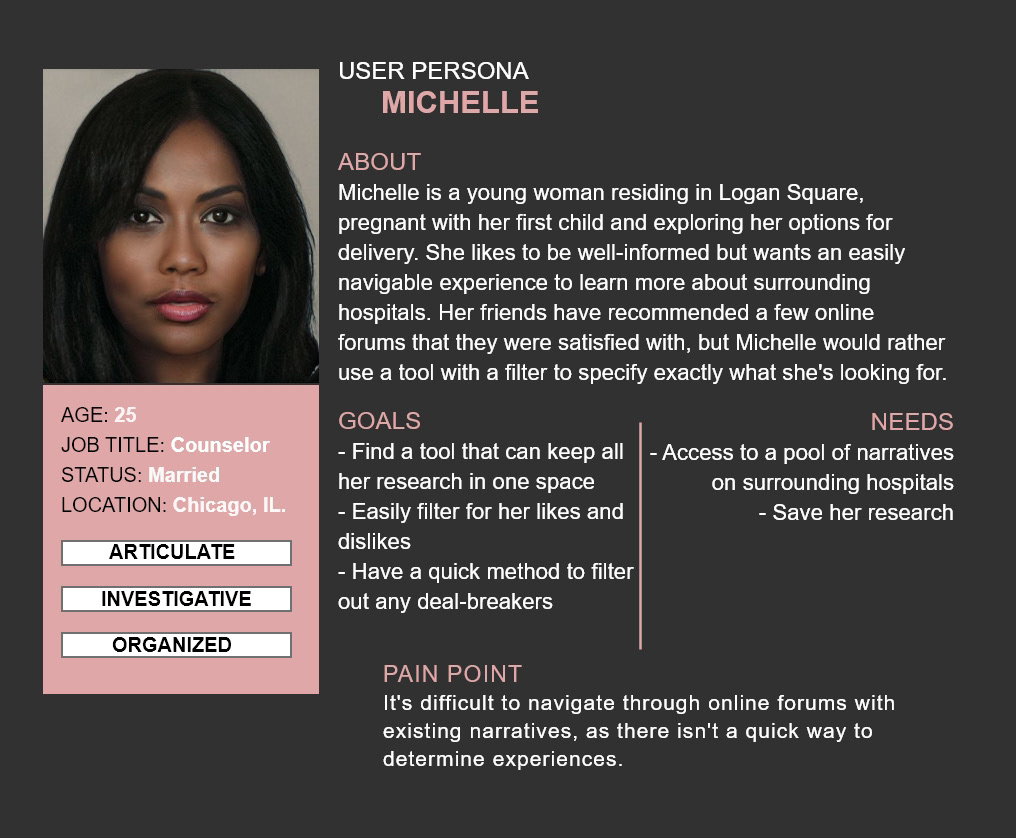 Our user persona for the Chicago Birth Stories app was identified as a younger woman looking to educate herself on the surrounding options for birth and care. We identified an intrinsic need for organization and easy-to-filter likes and dislikes as the prime motivator for this type of user, anticipating a desire to quickly sort through stories and get to the point of the search.
Our research consisted of user interviews of an audience consisting of 100 women and birth-workers, aged 18 to 55, detailing their birthing experience: their positives and negatives, what they wish would have been different, and what they enjoyed. Our users were found through social media, word-of-mouth, and from answering our advertisement for user research. 
Users were asked to describe the number of birth experiences they had, what kind of birth method was used (water, hospital, home, etc.; medicated or non-medicated; what type of medication was used), their support system, how they rated their care and if they were satisfied, along with any additional details they felt comfortable including.

A stakeholder analysis was conducted, viewable below.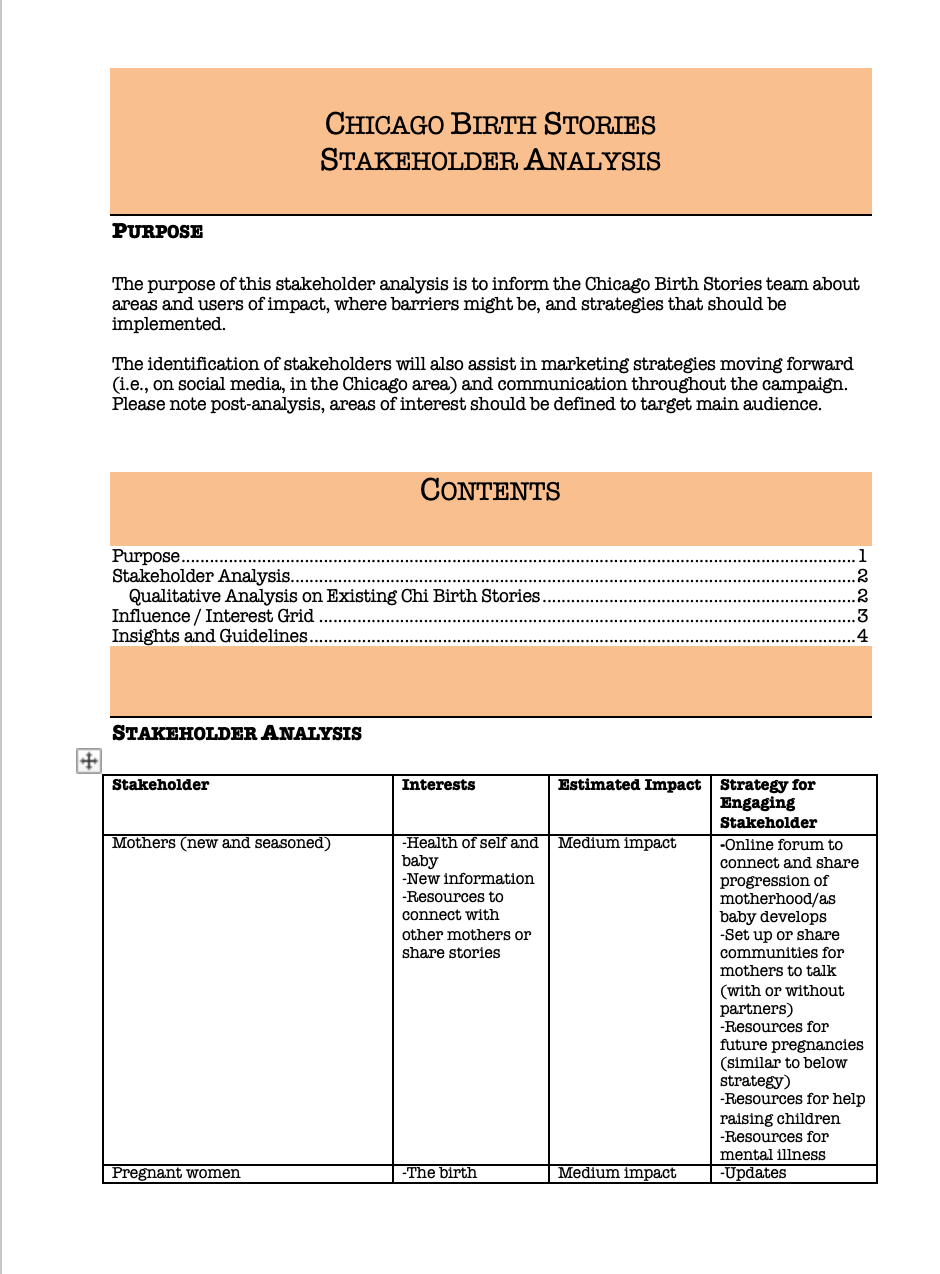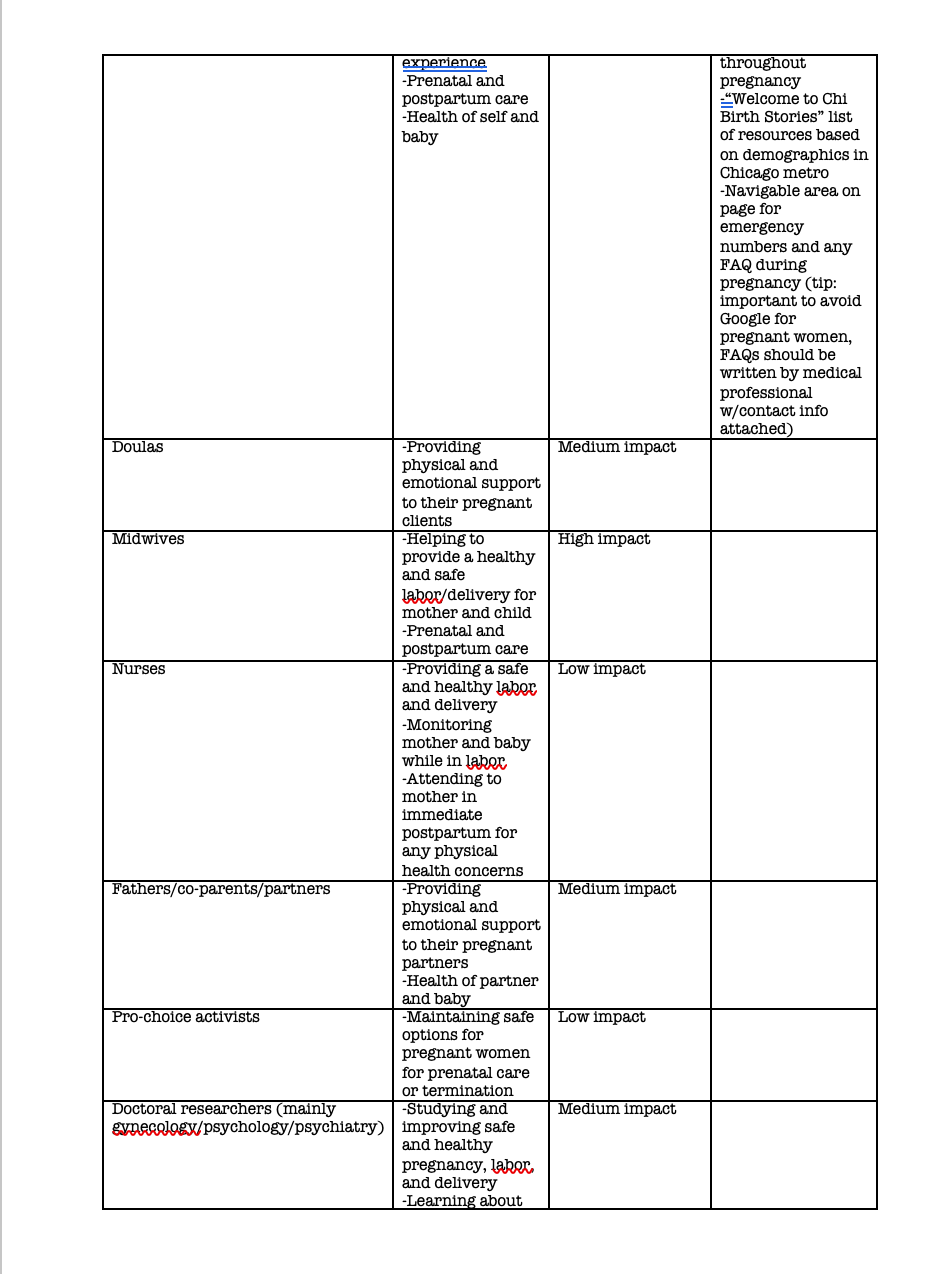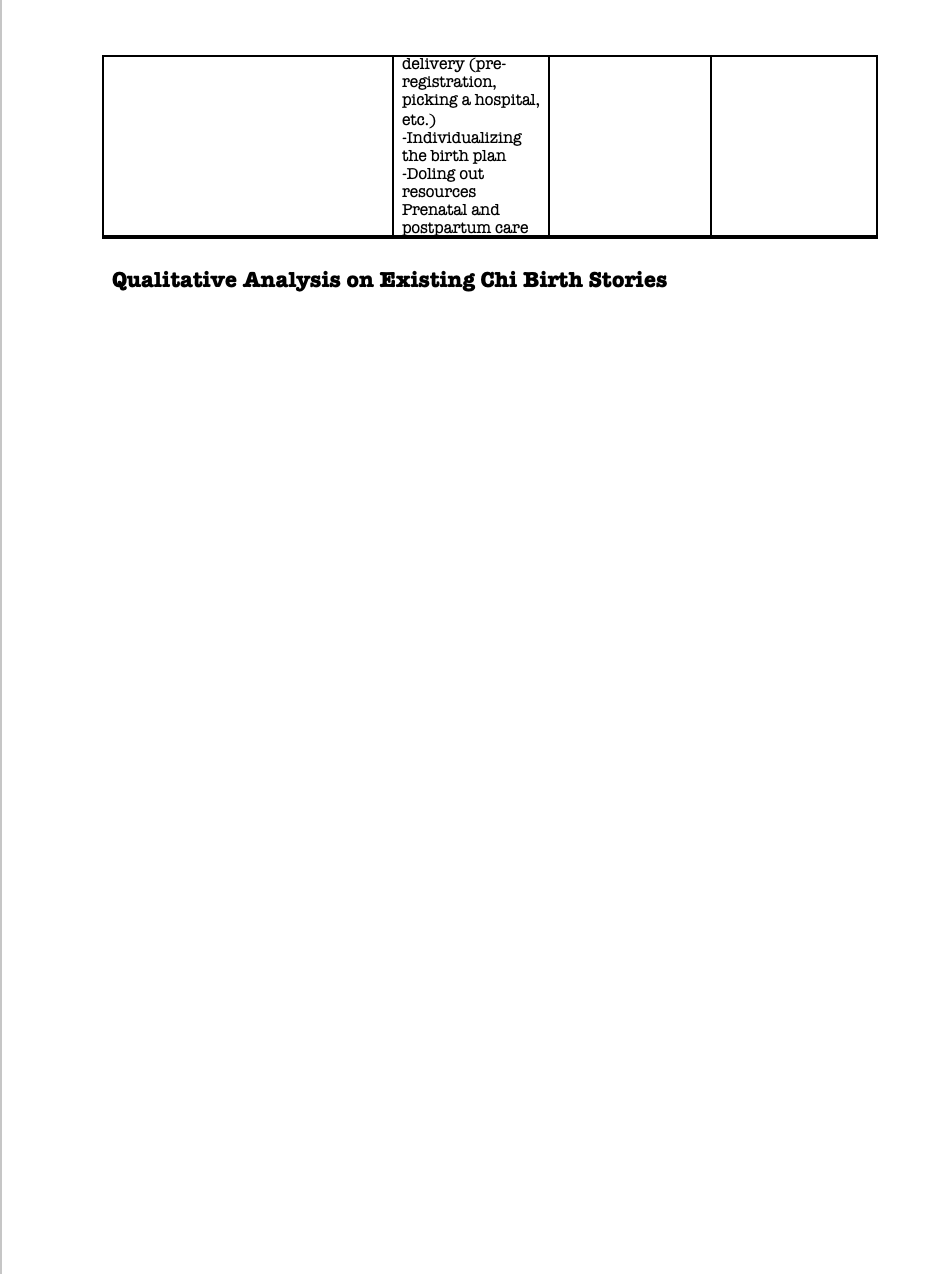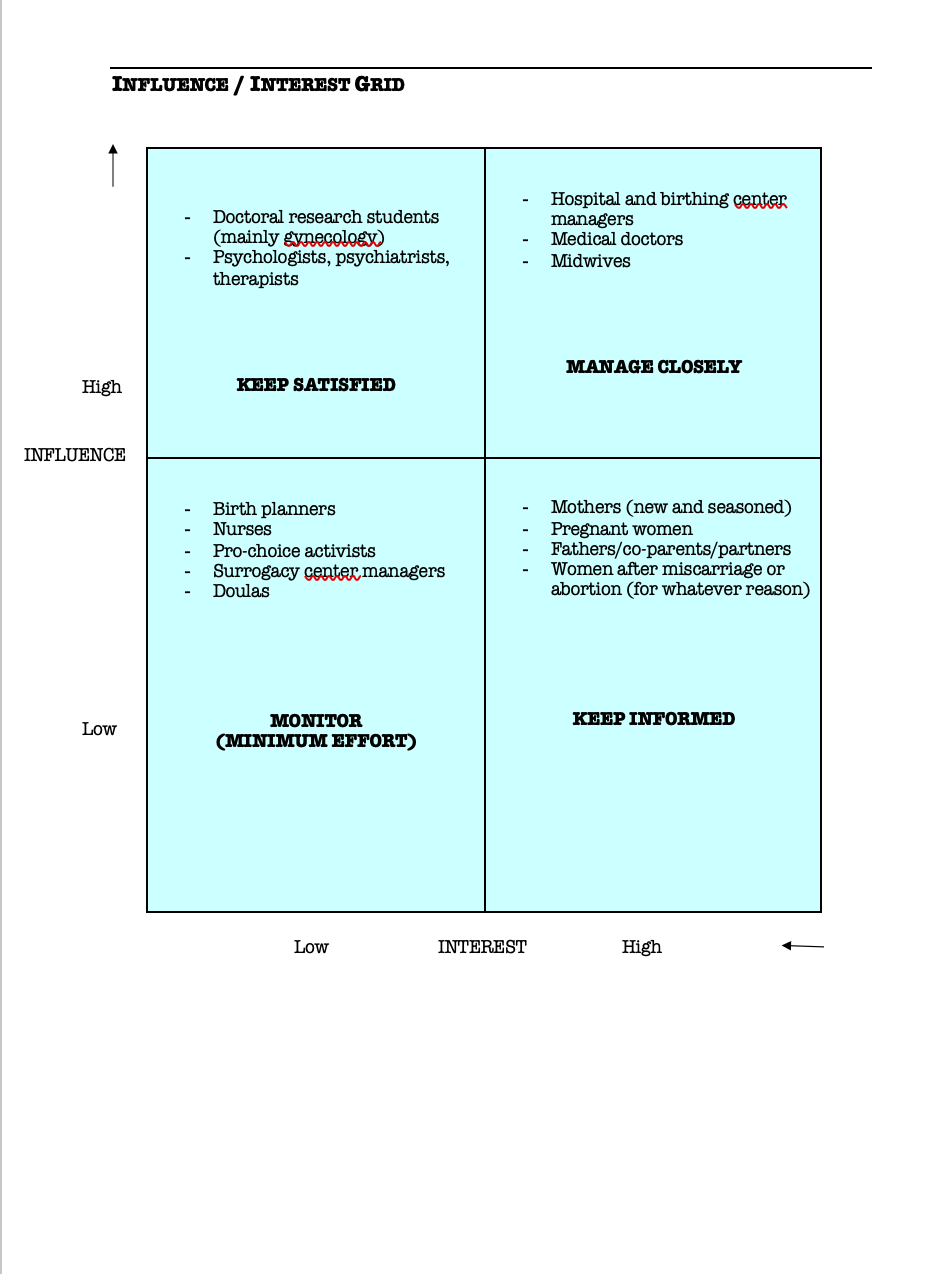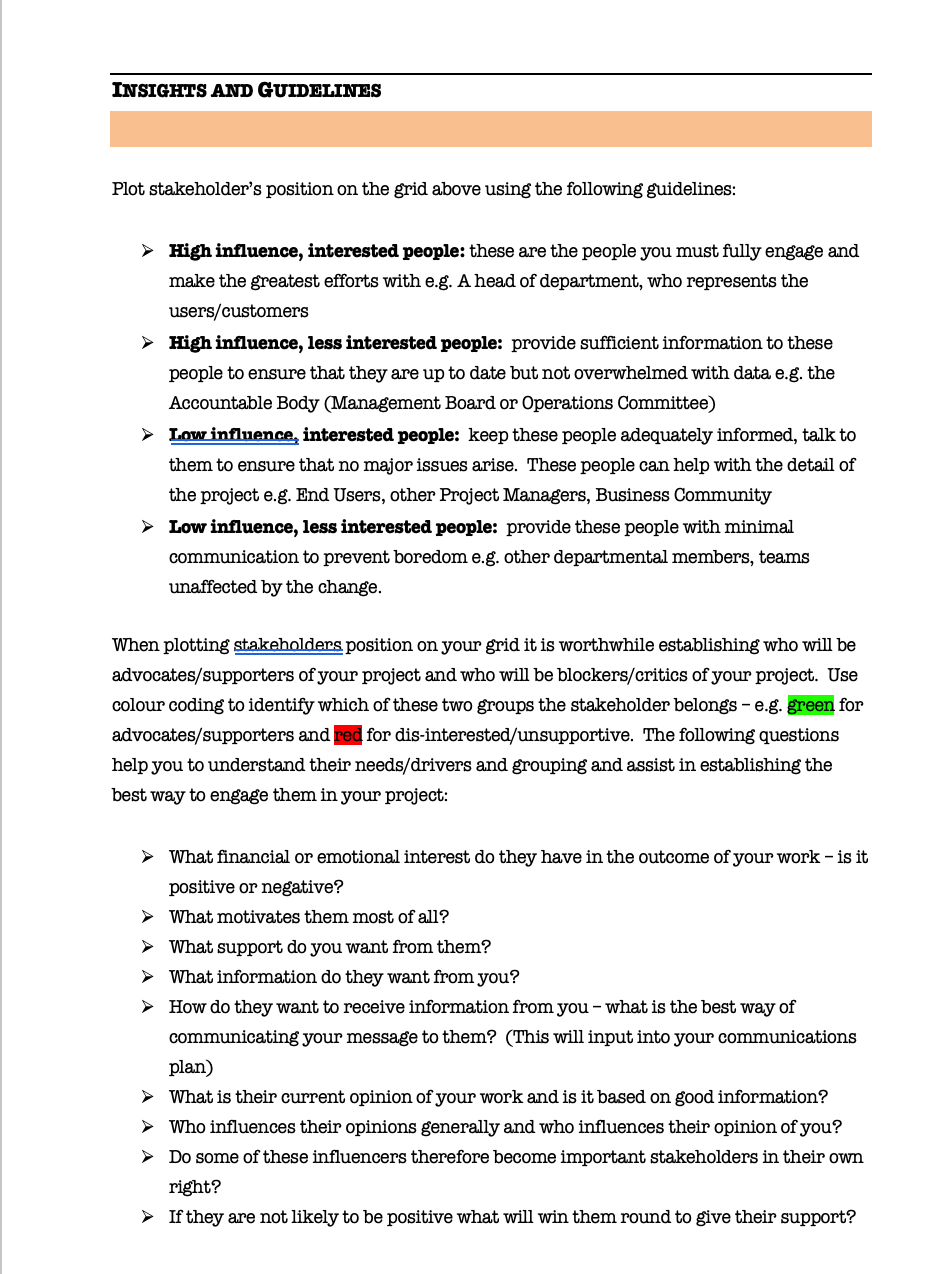 Wireframing and Paper Prototyping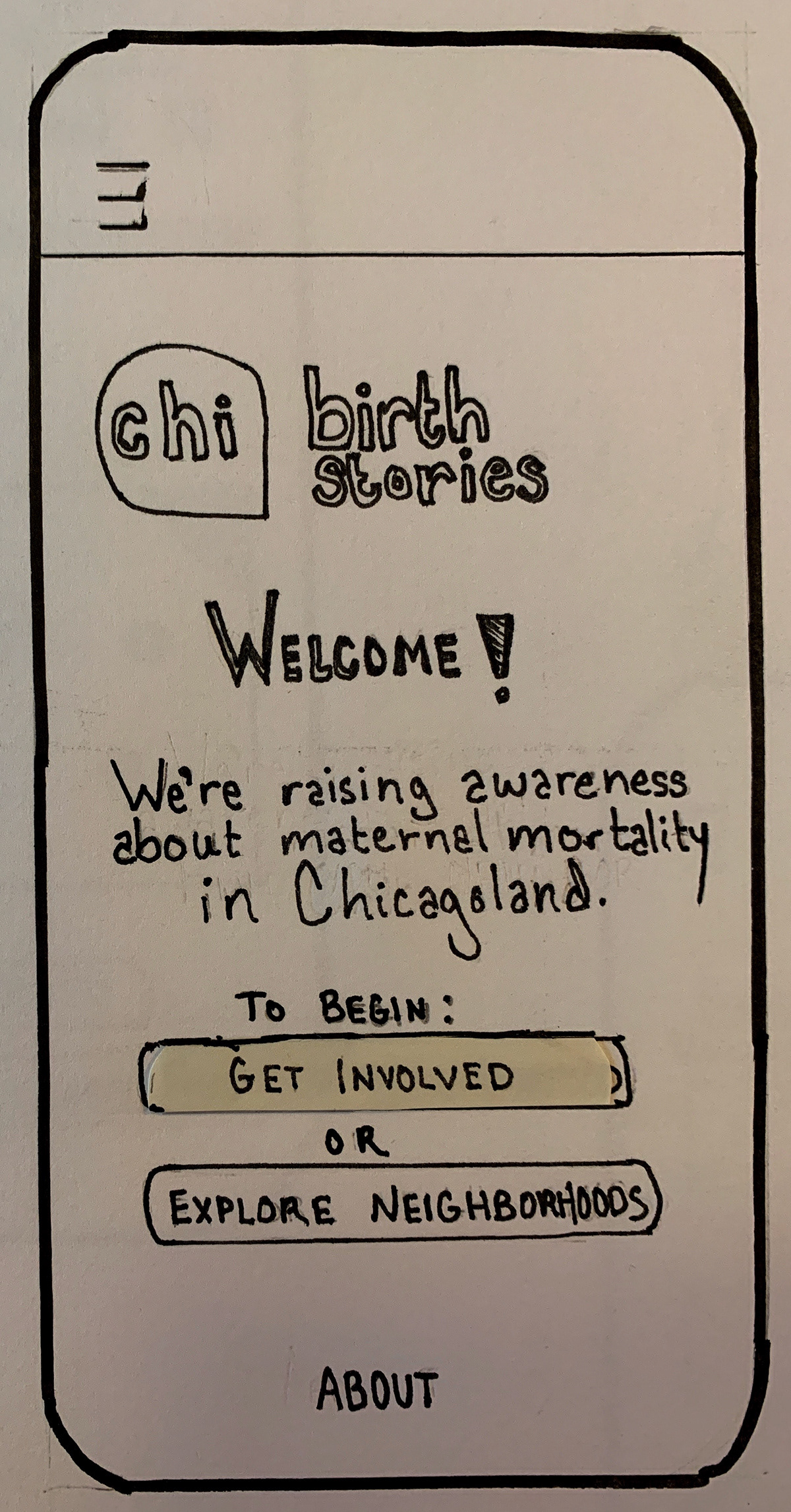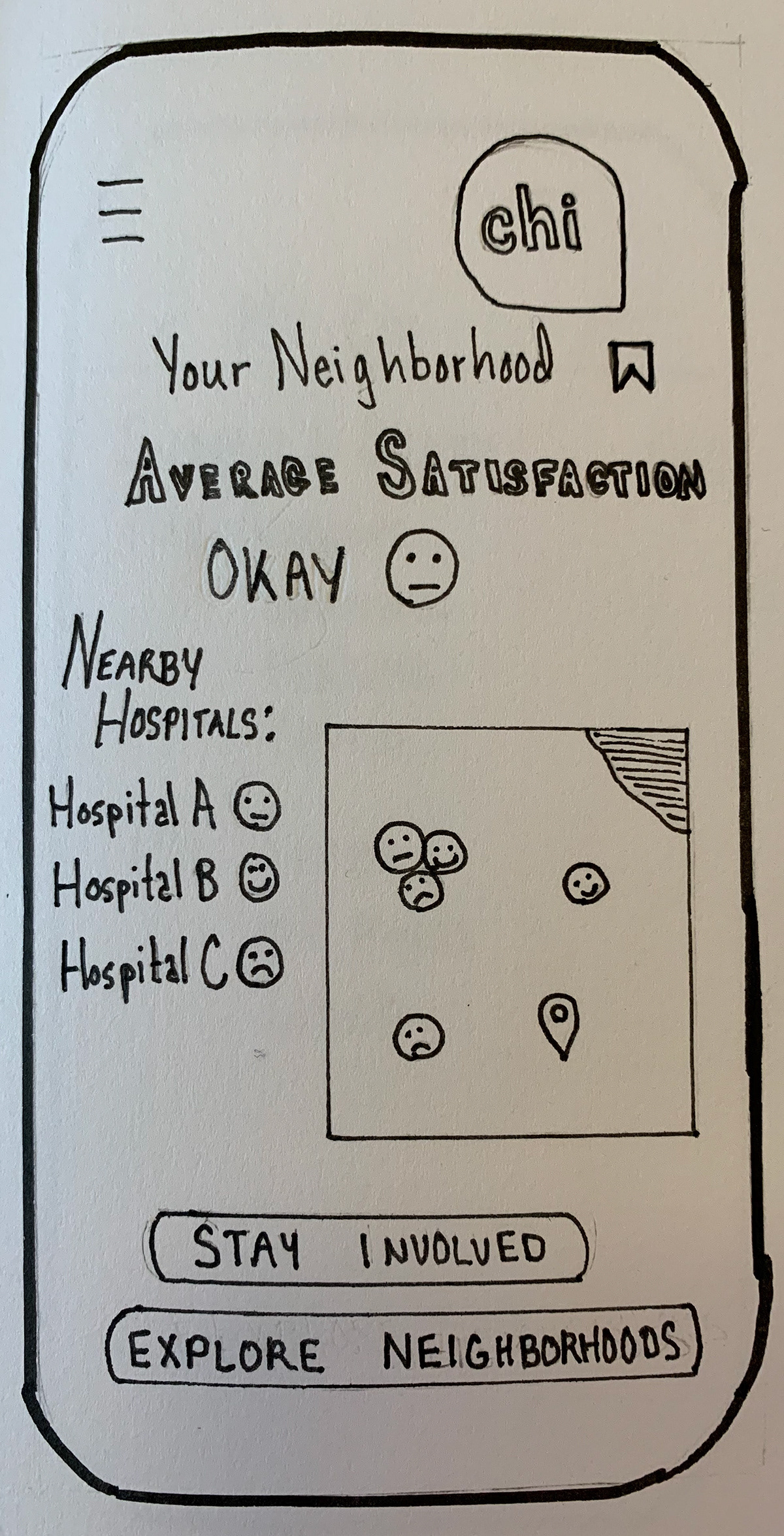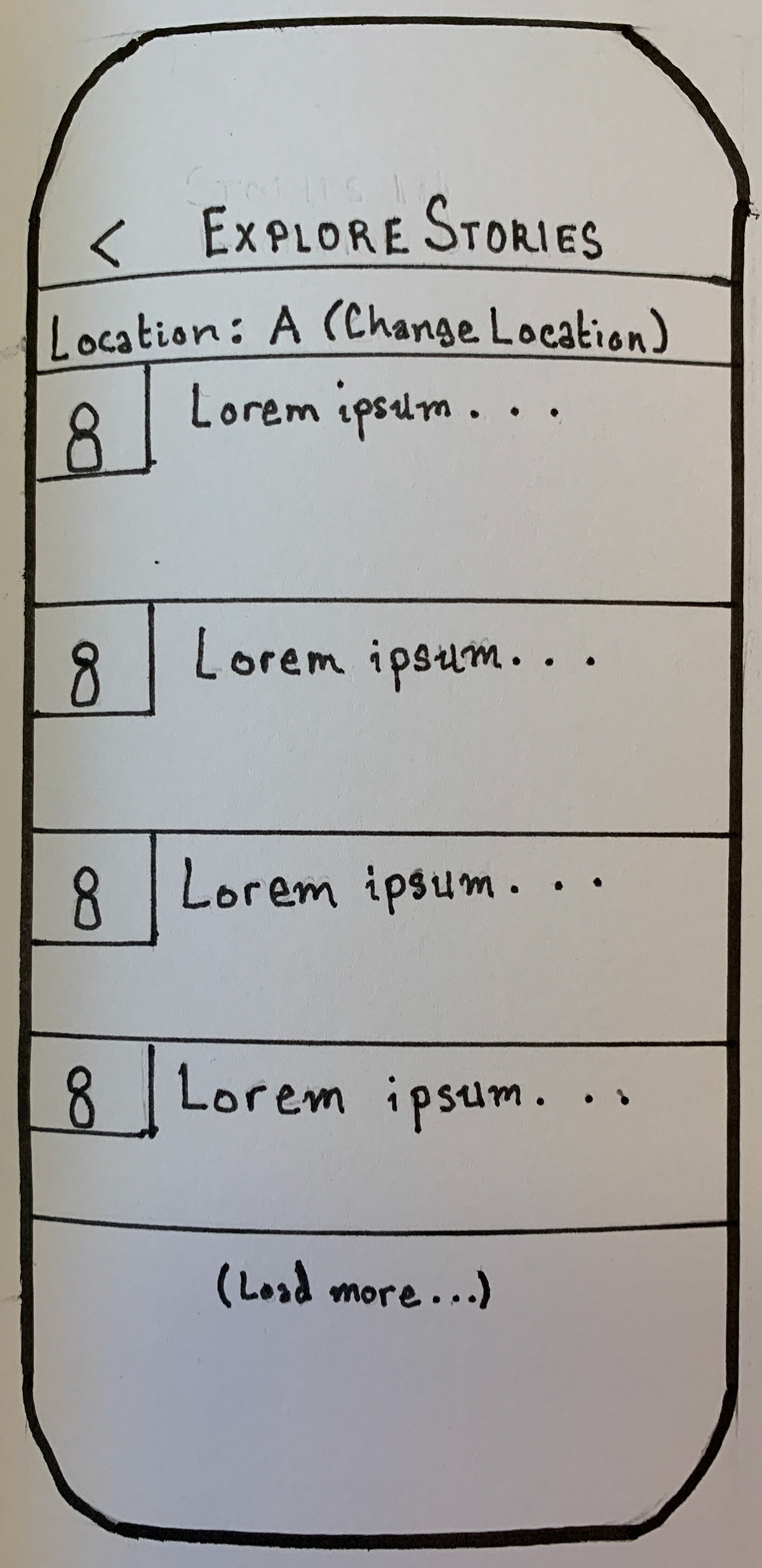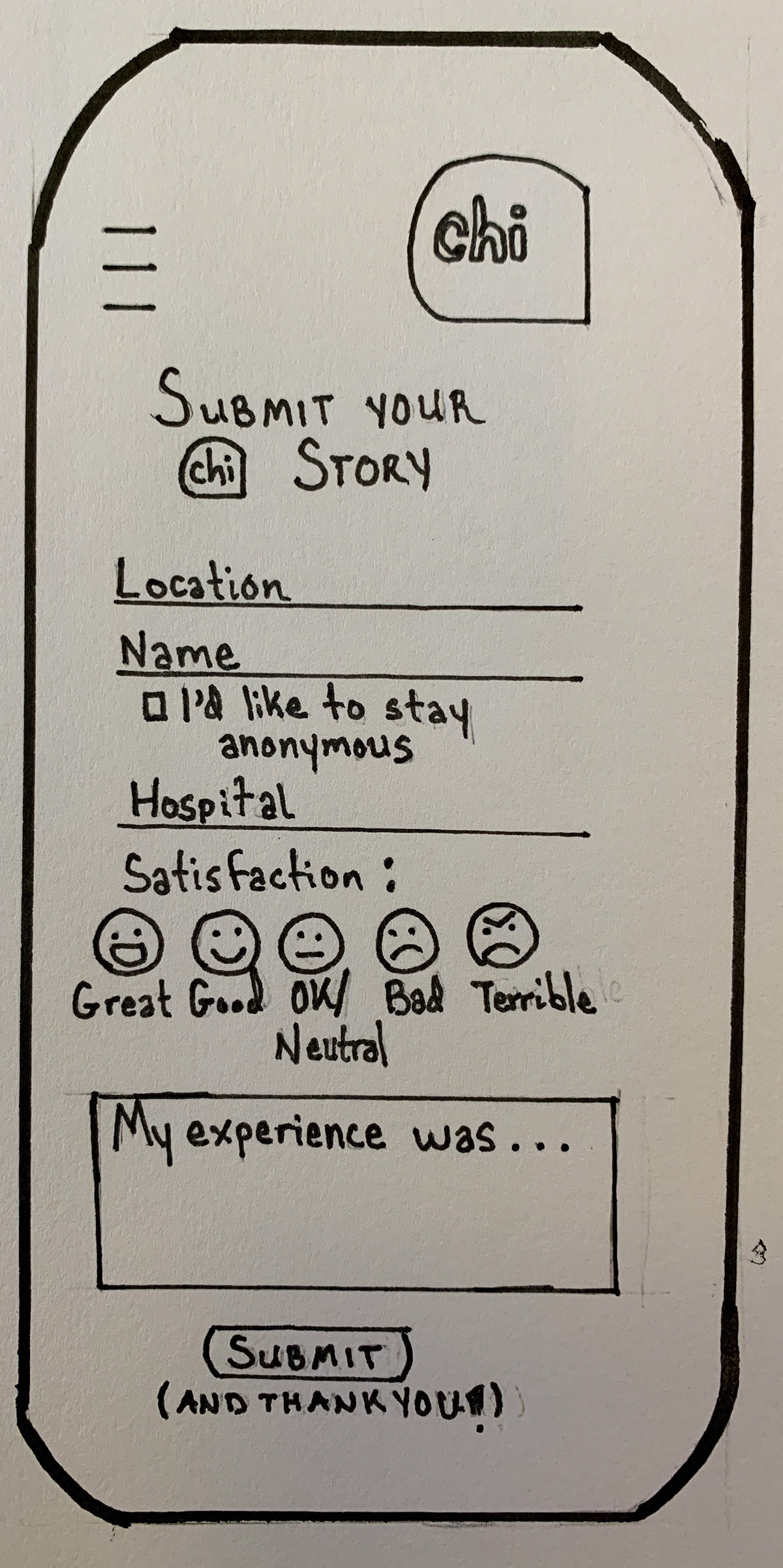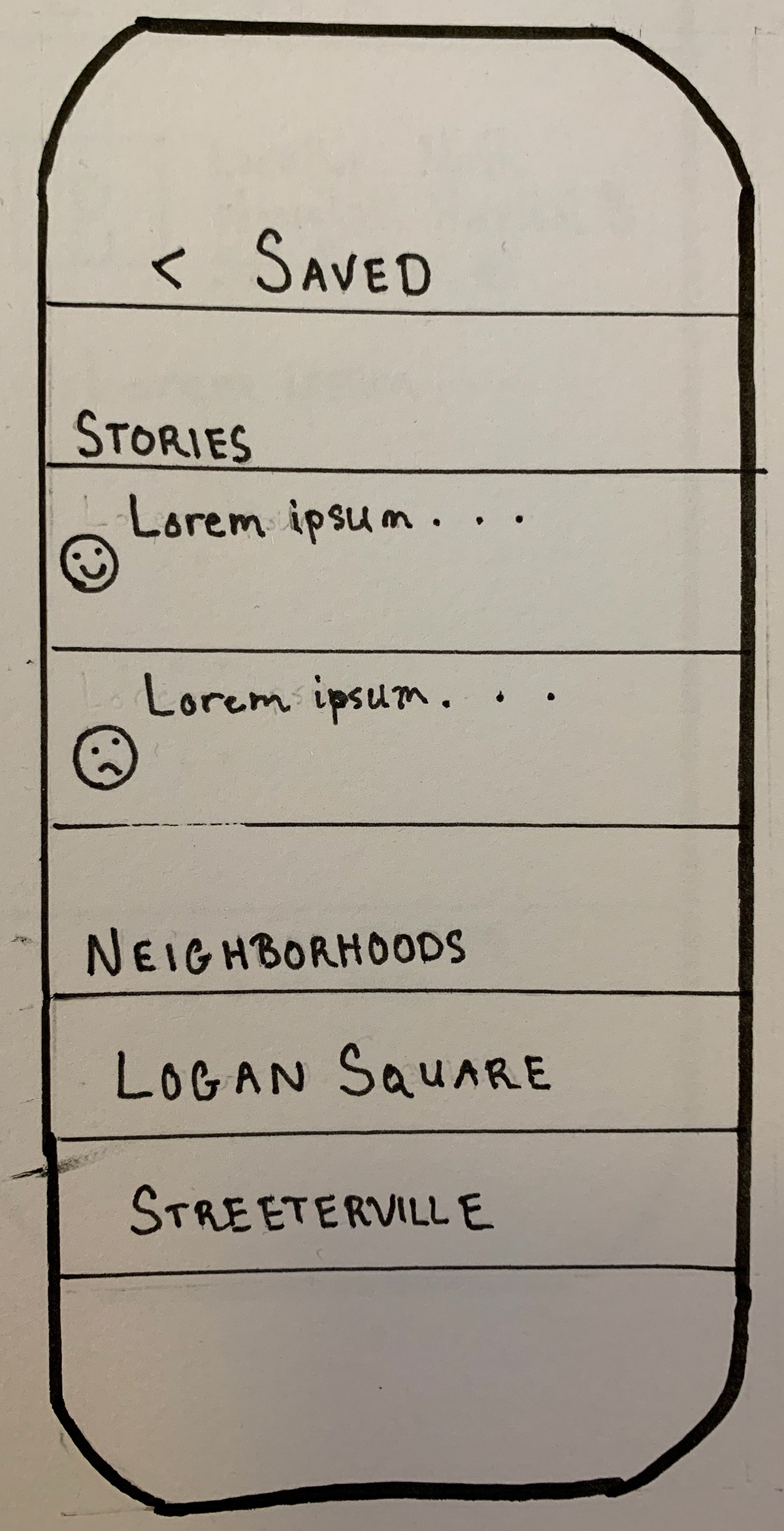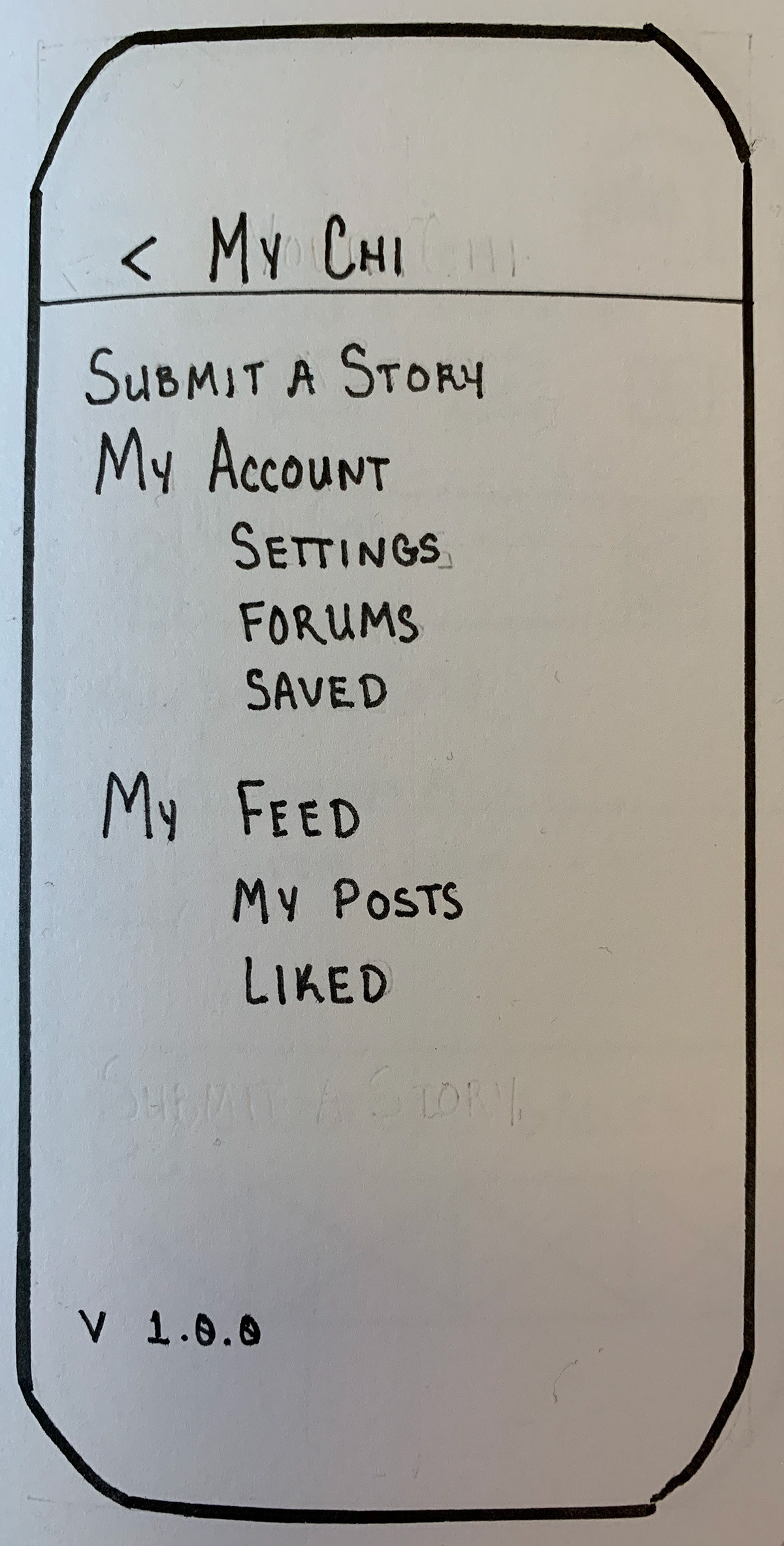 Some early conceptual art was created before the site architecture was explored. We wanted to have a feel for the experience we were aiming for before exploring the user's navigation. Our users would have the ability to explore their own neighborhoods or surrounding neighborhoods and review submitted stories, saving them to revisit later. They would have the ability to submit their own stories as well tagged with their neighborhood and hospital.
With the existing site's architecture already laid out, our next step was to enhance the experience in application form. Features to enhance the user's experience within the app were added as displayed above. Chicago Birth Stories' main draw, the openly submitted stories, are now the focal point of the experience, enticing the user to engage in the submissions, save them for later, and submit their own.
UI Concept Art and Tested Prototype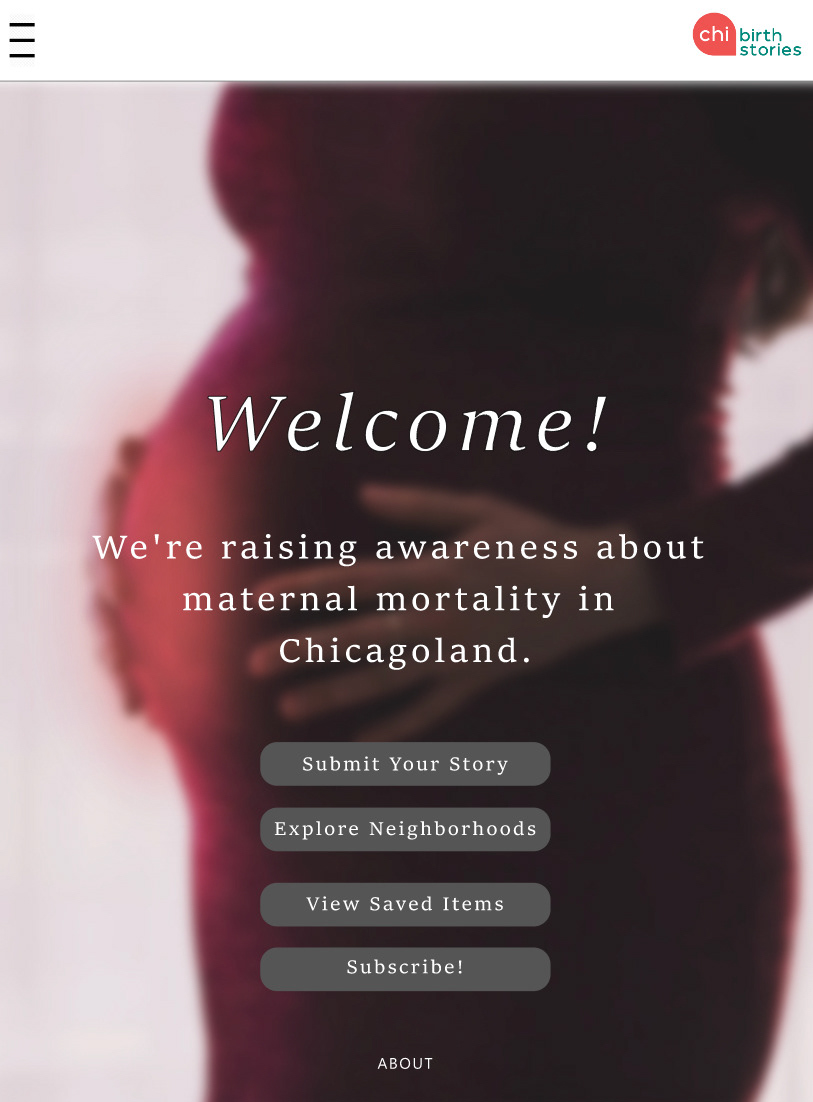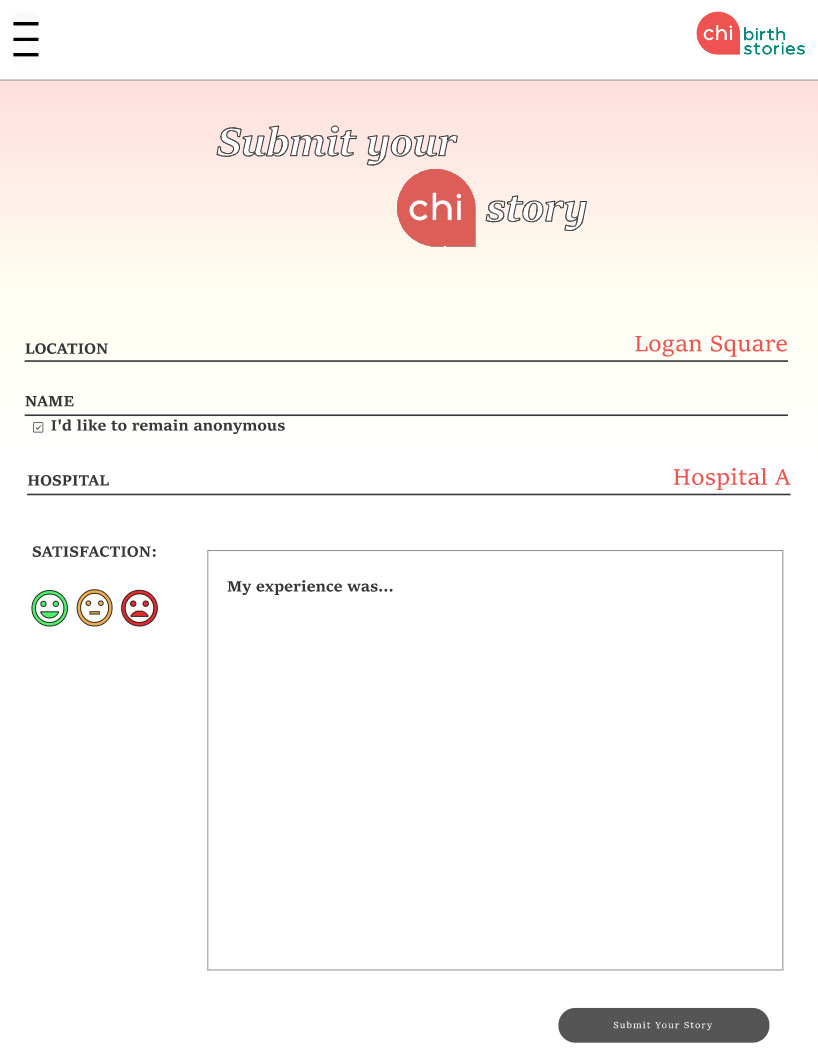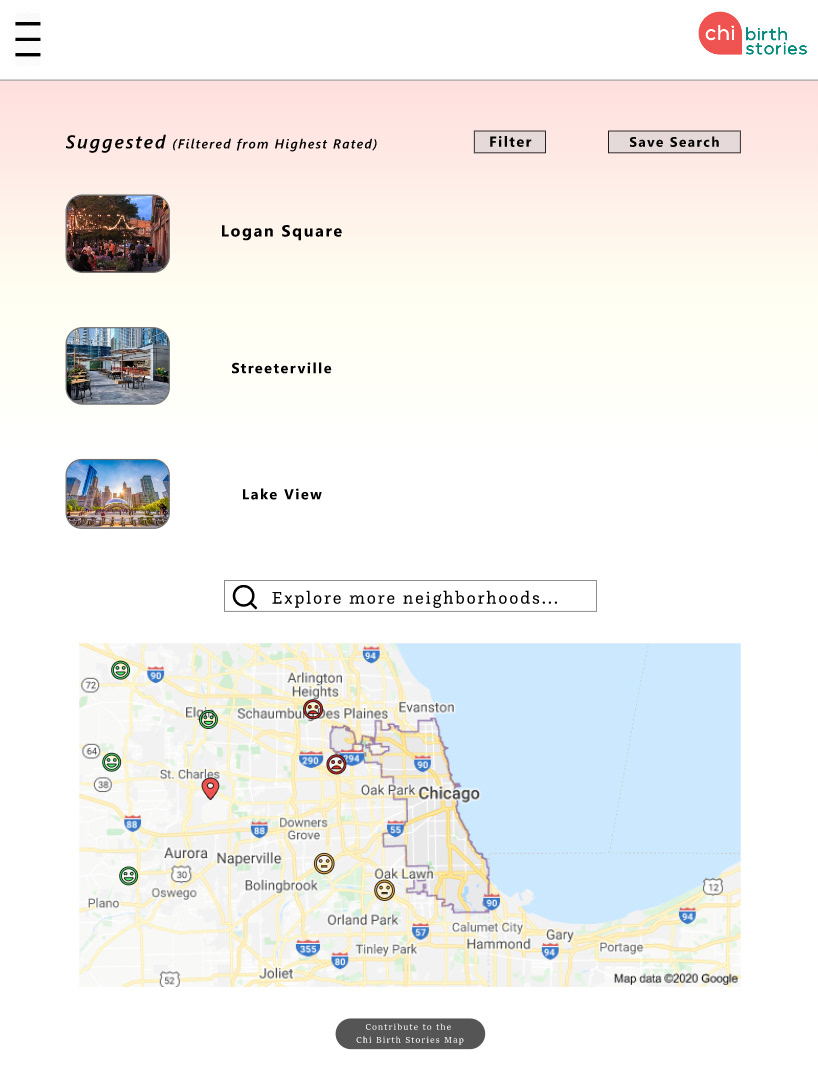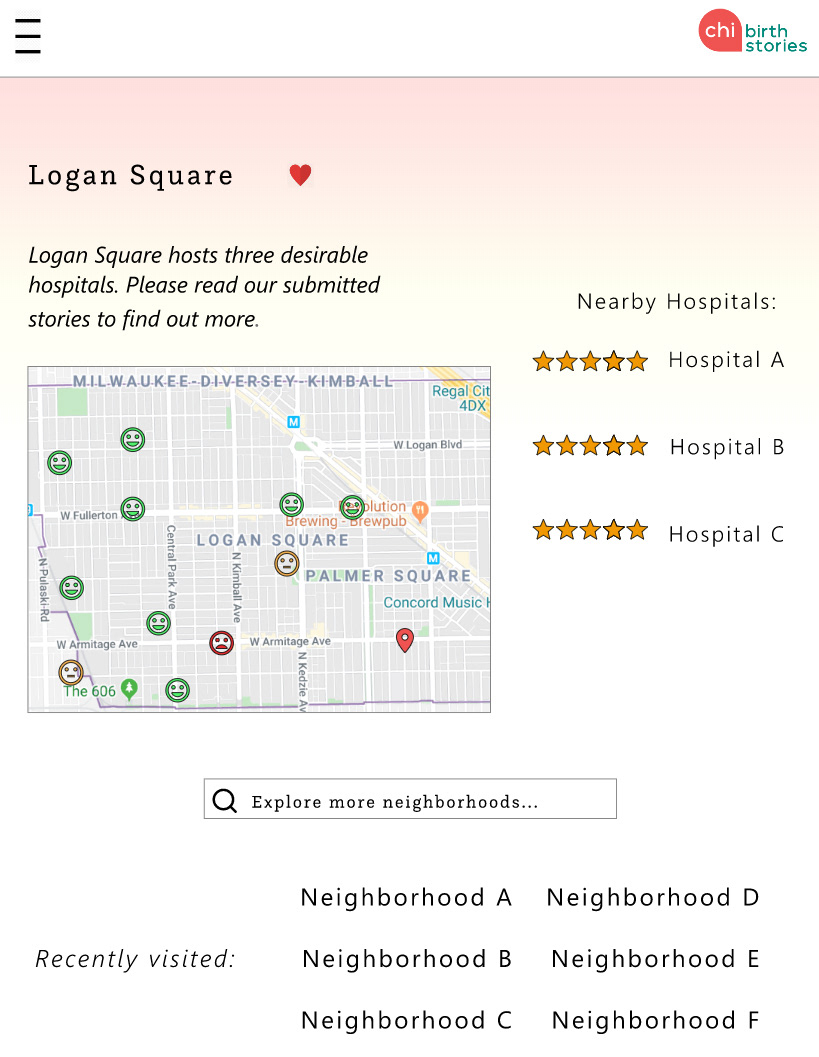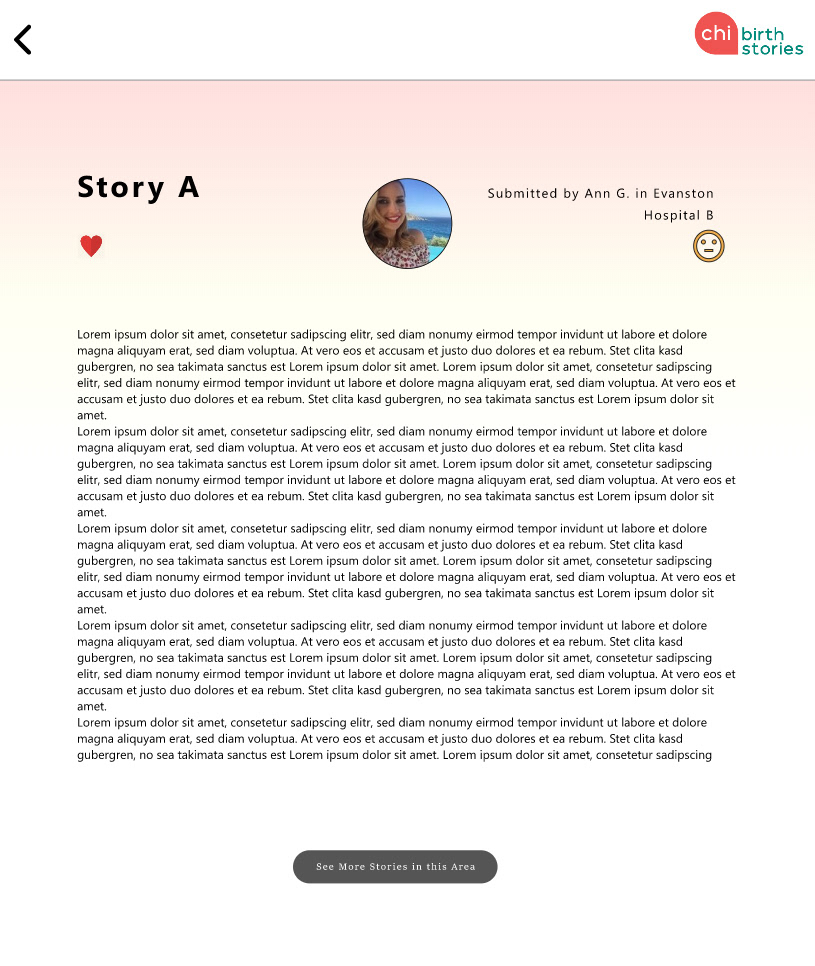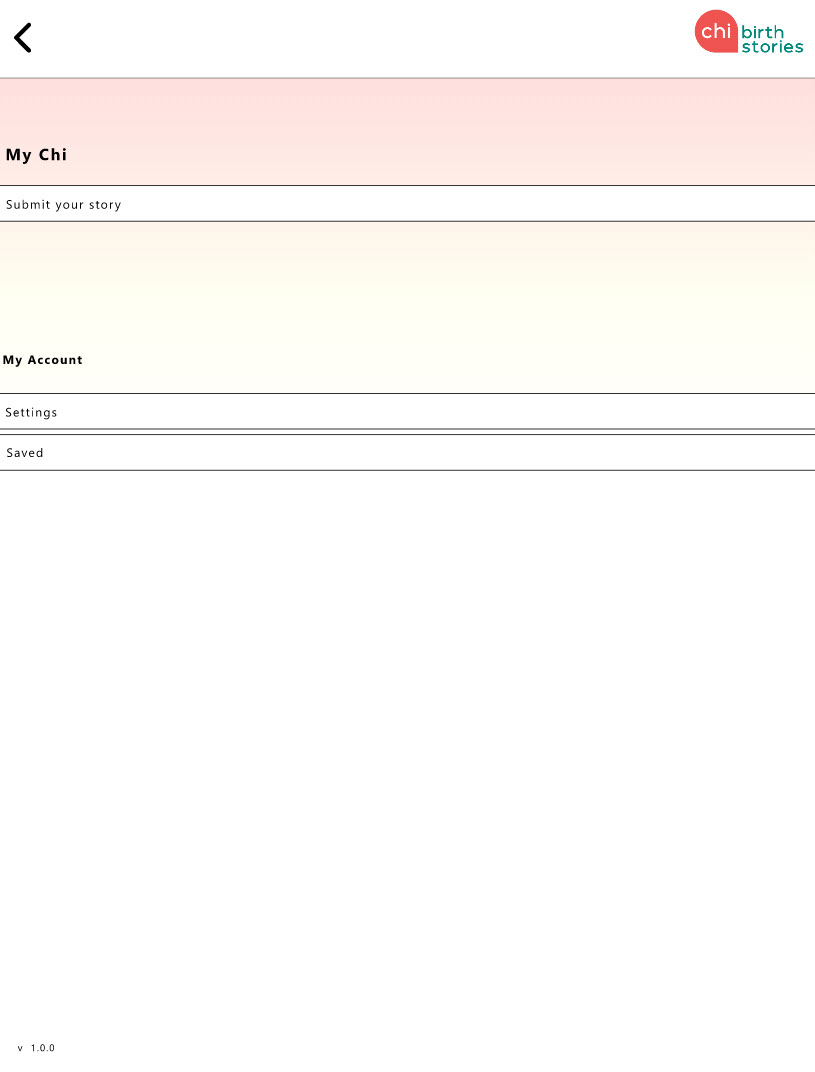 Searching neighborhoods and exploring stories
We asked four users to attempt two scenarios in testing:


2. Locating a submitted story in a specific neighborhood
All users were able to easily navigate to submitting a story. In the second task, one user had difficulty selecting a story on the map filter. This may have been due to the limited functionality of the Adobe XD shareable prototype.
Our future plans for Chicago Birth Stories include a more streamlined process for submitting the stories in the option within Explore Neighborhoods. This website and app is currently still under development.