A better way to motherhood
Maternal+ was created for women and child-bearing people entering parenthood to use as a preparation tool. Everything that needs to get done (be it financial planning, meal planning, birth options, nursery design, etc.) is all helpfully kept in one app. To-do pages are customized by the user and can be edited, added to, or deleted at any point. Maternal+ keeps track of what's been completed and what still needs to be done with designated due dates.
User research, prototyping, interaction design, visual design
New parents preparing for the birth of their child have trouble knowing everything that needs to get done, keeping track of everything they want to do before the arrival of the baby, and need reminders of what they intend to stay on top of during the pregnancy. Maternal+ aims to serve as a customizable to-do list for the childbearing parents to keep peace of mind during the pregnancy.
The user persona for Maternal+ is a busy young professional, juggling responsibilities and needs a quick and easy tool to keep all her meticulous plans in one place, and to help keep her on track to accomplishing all her goals on her set timeline.

- A survey collected submitted by 50 women who specified a need to plan for different categories involving their family, including

      - Birthing options (and pain medication options)
      - Savings (college, preschool, home-buying, etc.)
Storyboard and User Journey

The early storyboard art depicts a newly pregnant parent suddenly stressed by the amount of things that need to be figured out before the baby's arrival - including, but not limited to, nursery plans, where to give birth, college savings, and more. With so much to think about, using a pen and paper to write things down and hash them out seems inhibiting and messy. Our user decides to keep everything on their phone and utilizes Maternal+'s process of choosing what the user wants to focus on and fleshing those to-dos out.

The early concept for Maternal+ was simply an easy-to-add-to to-do list, featuring common topics added by expecting parents and a page for each of the topics. The sidebar opens for navigation to the home screen (where the user can add new to-dos), the user's profile, and app settings.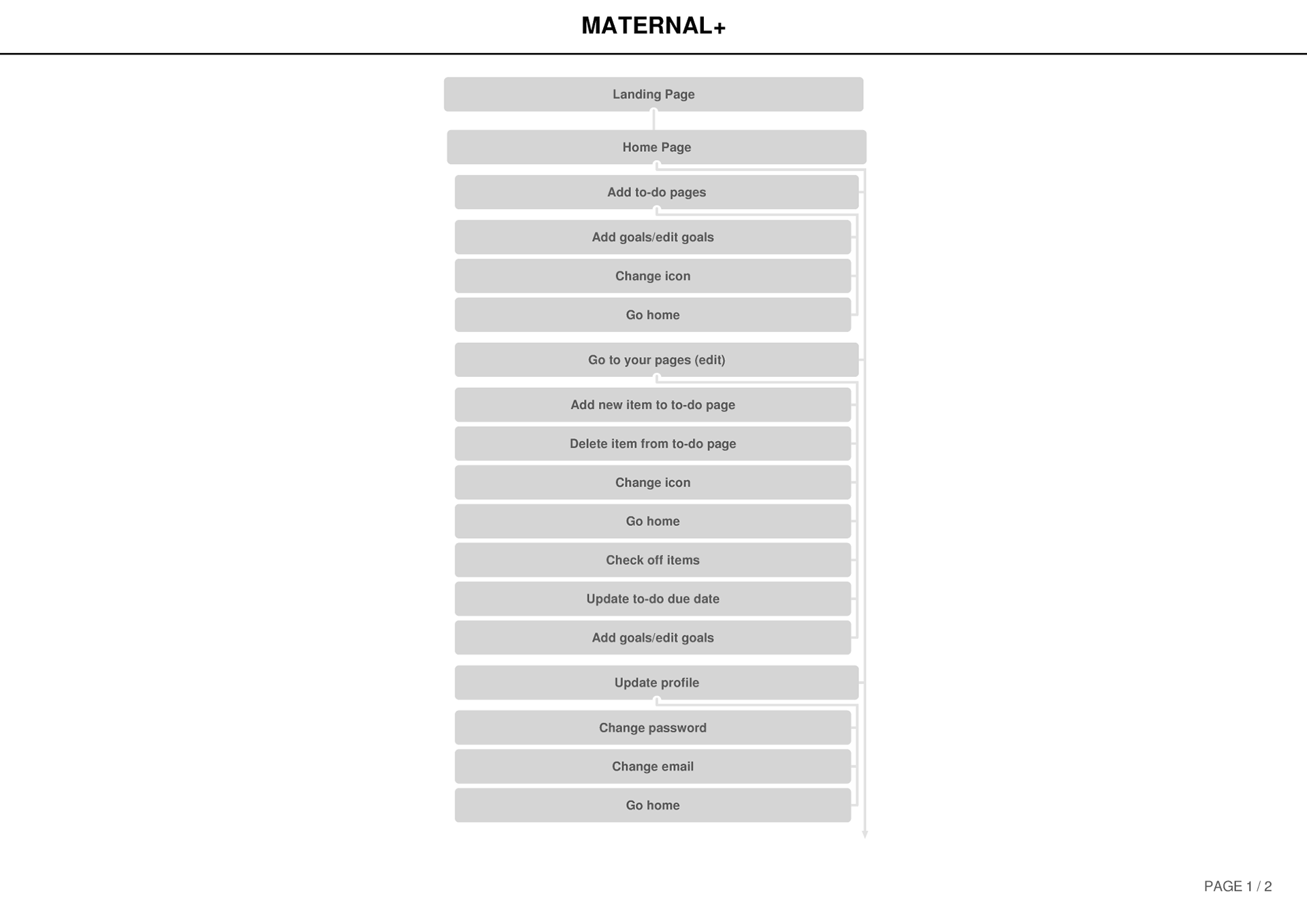 The site architecture is simple and straightforward: the user can add to-do pages, edit as they go to fit their needs, and maintain their account. The above demonstrates the user's possible journeys while using Maternal+.
UI Concept Art and Tested Prototype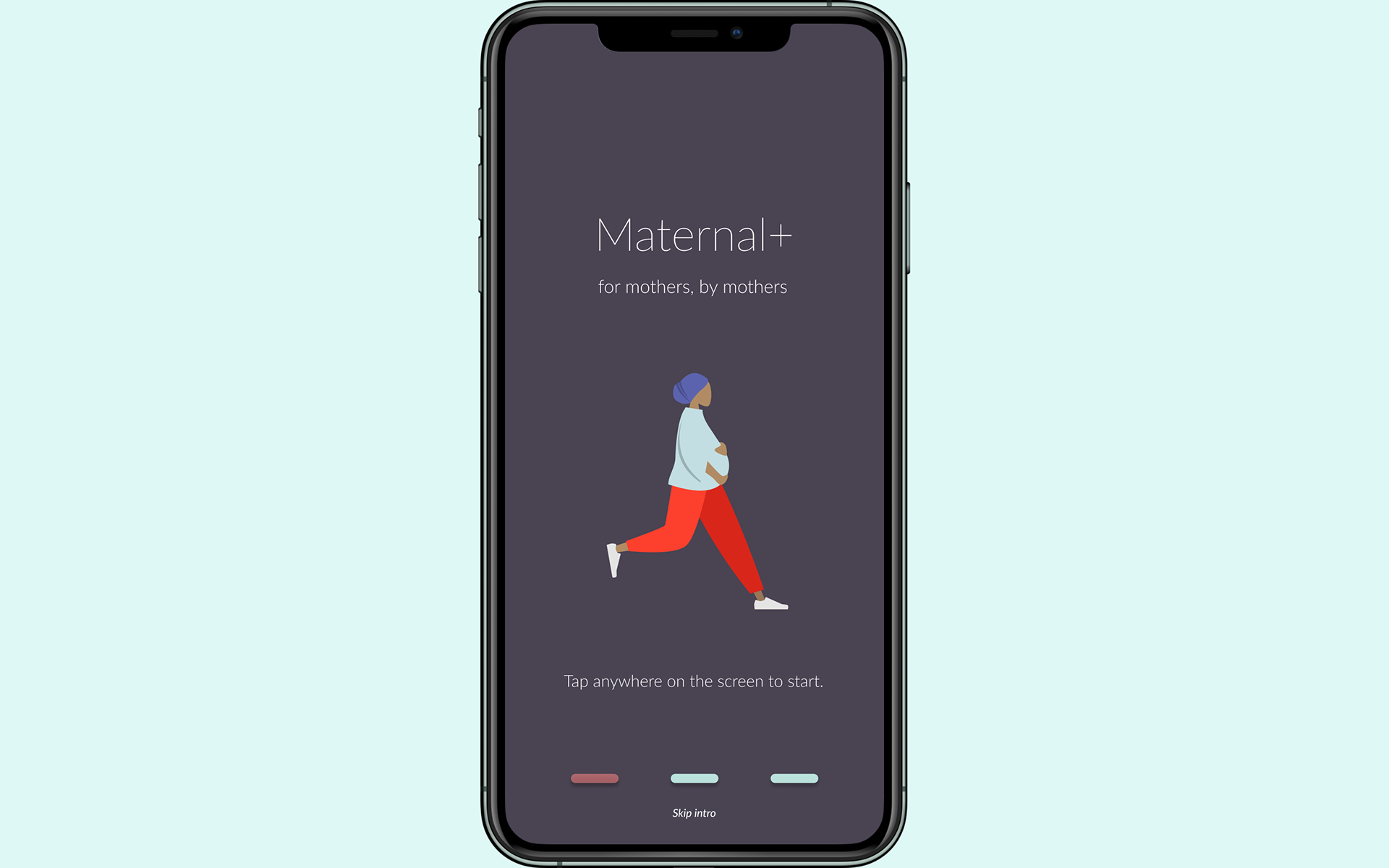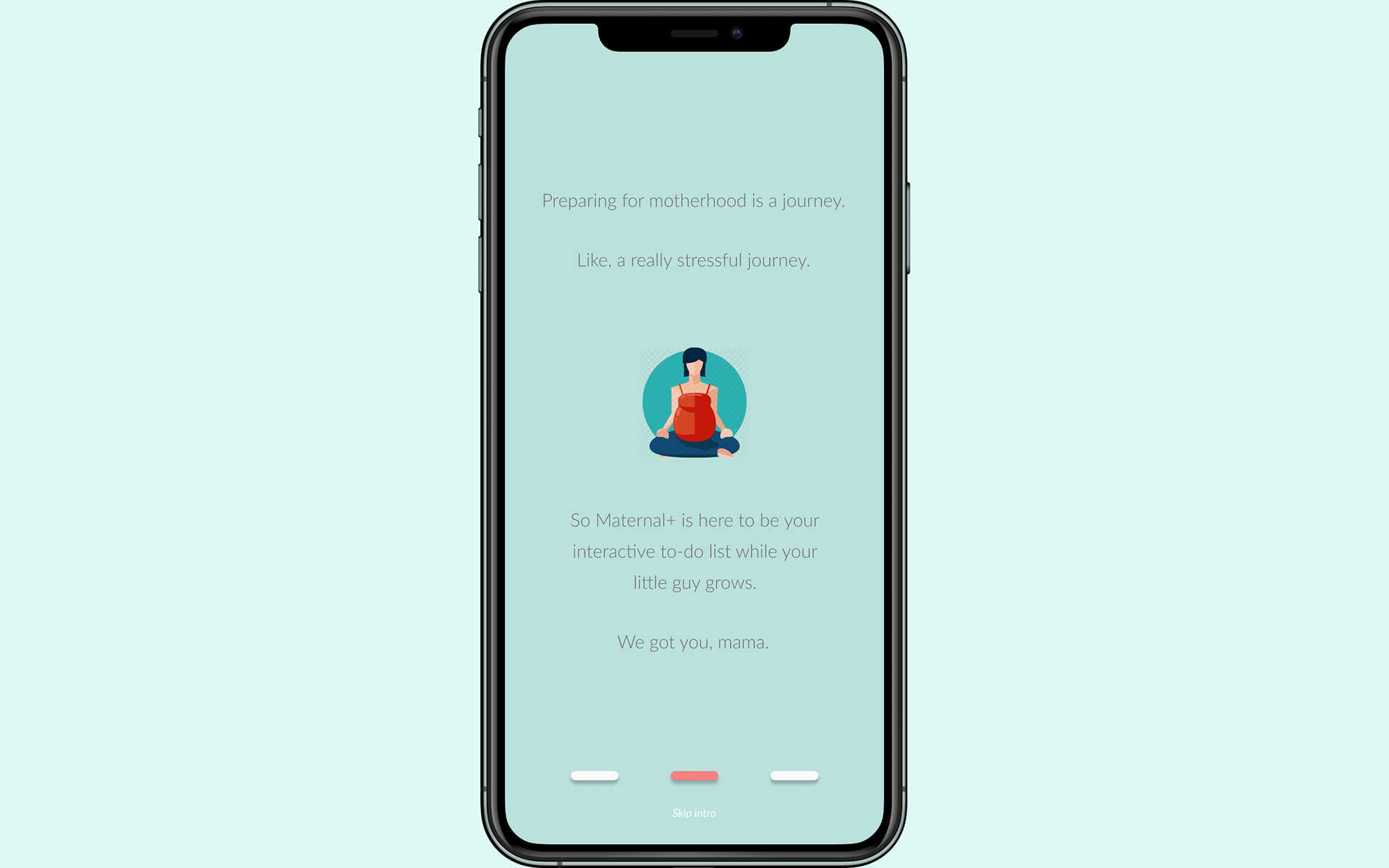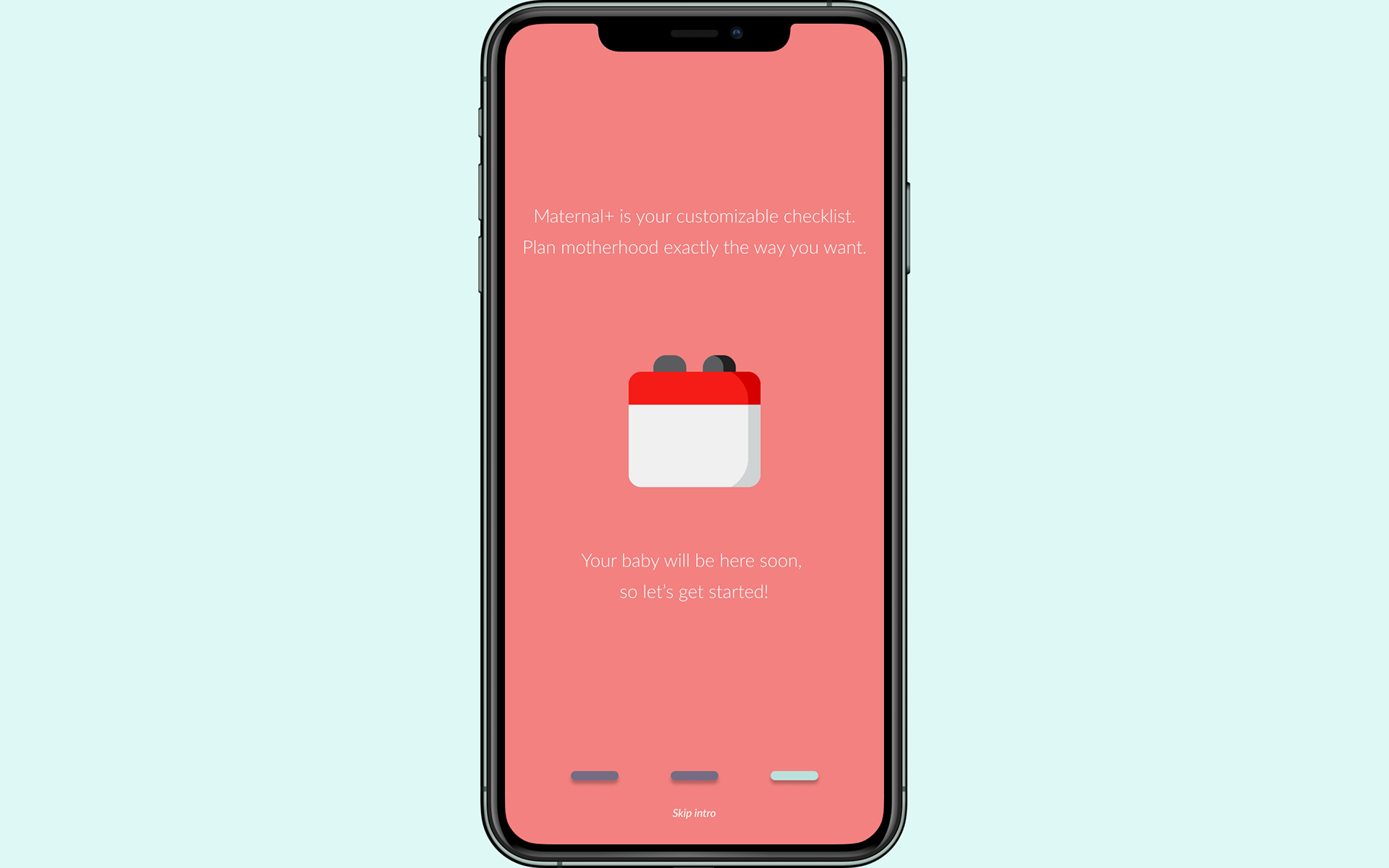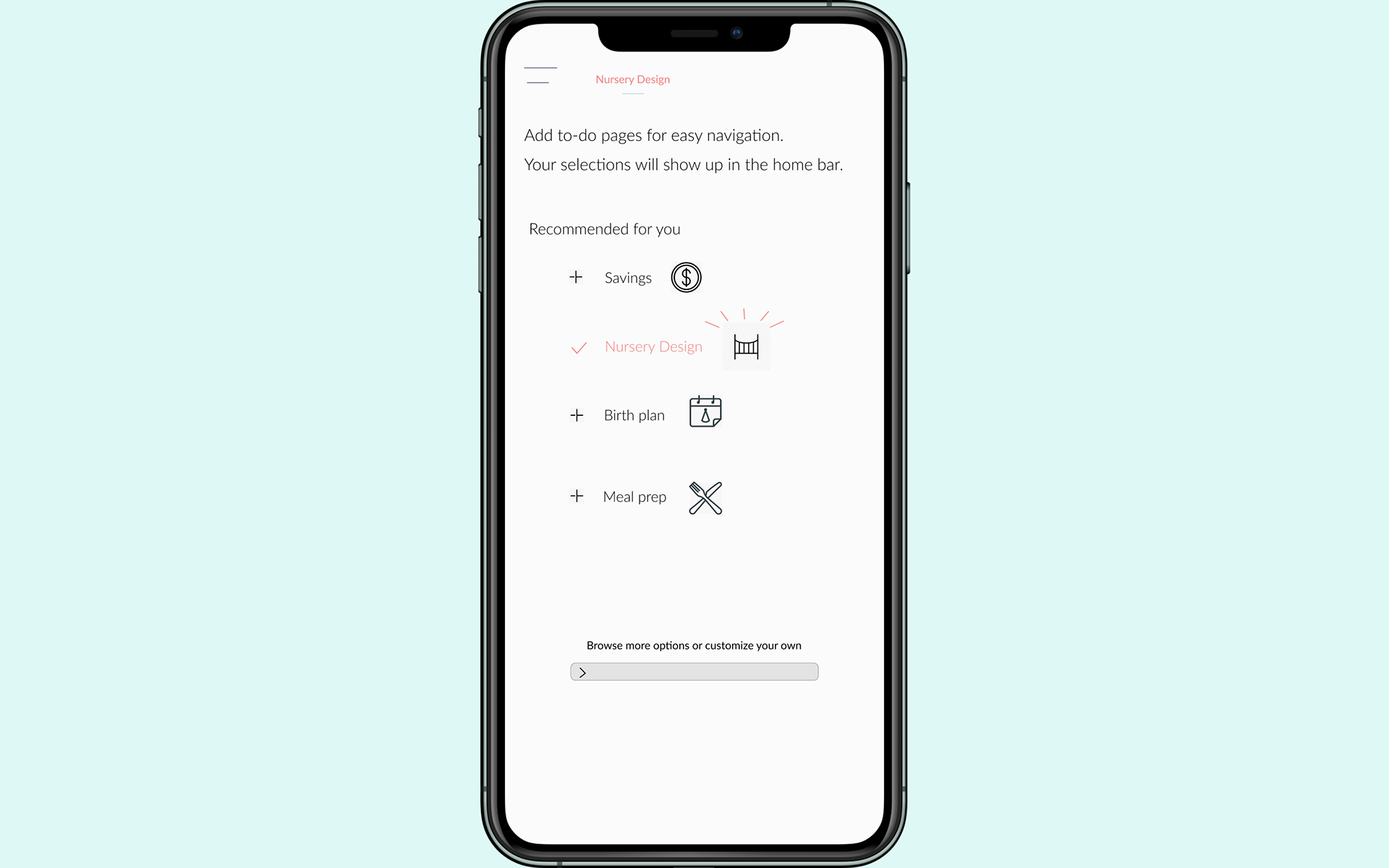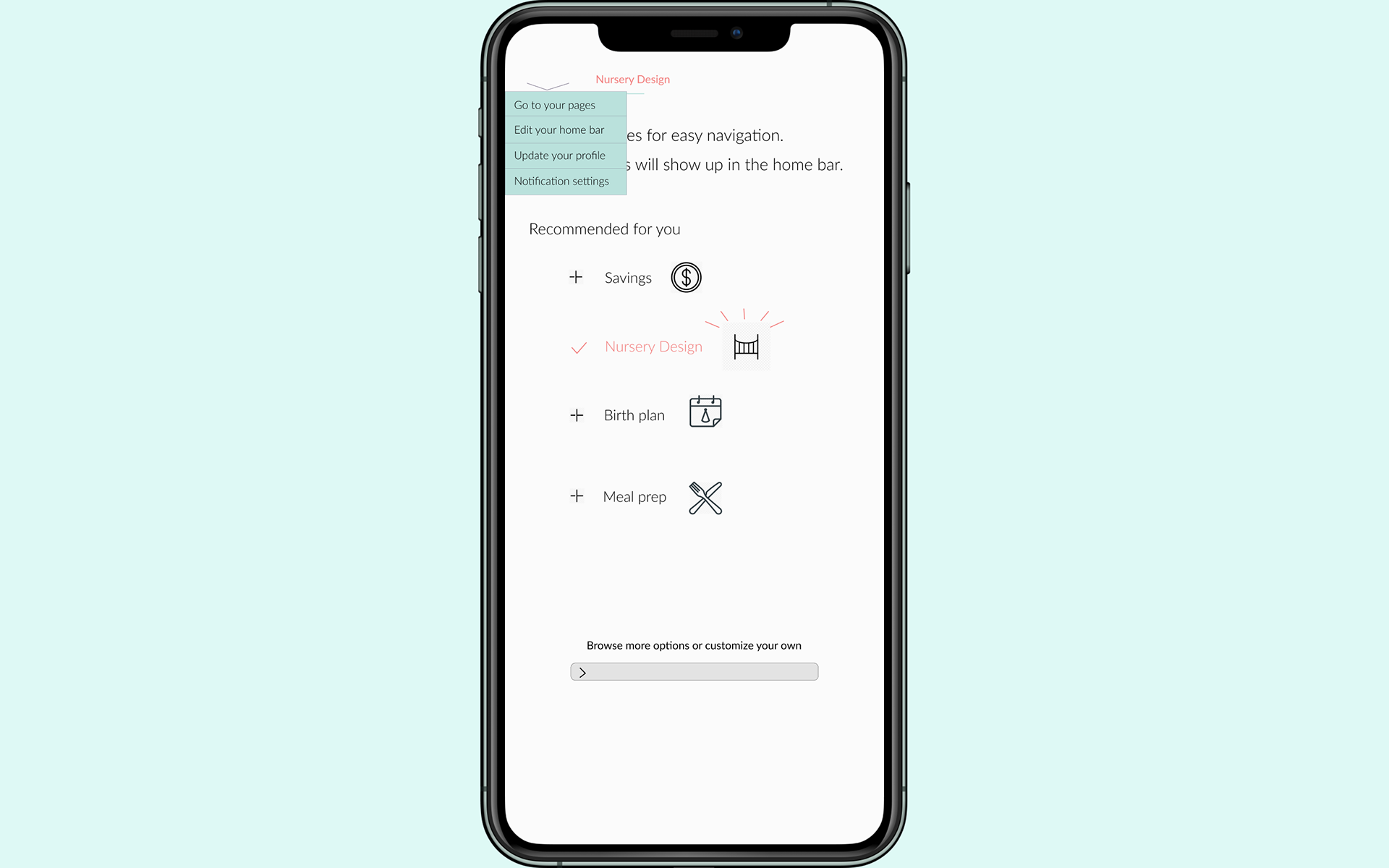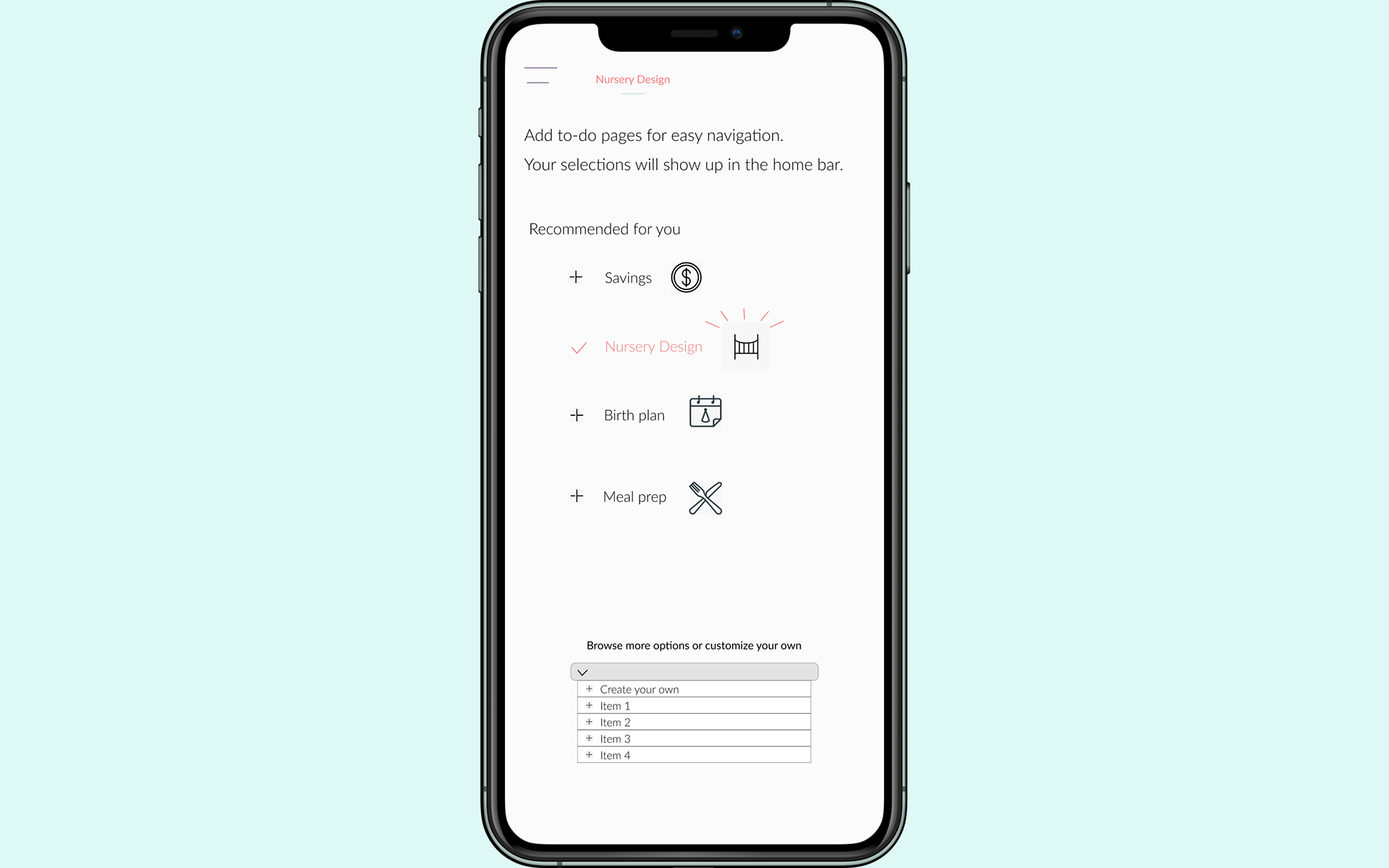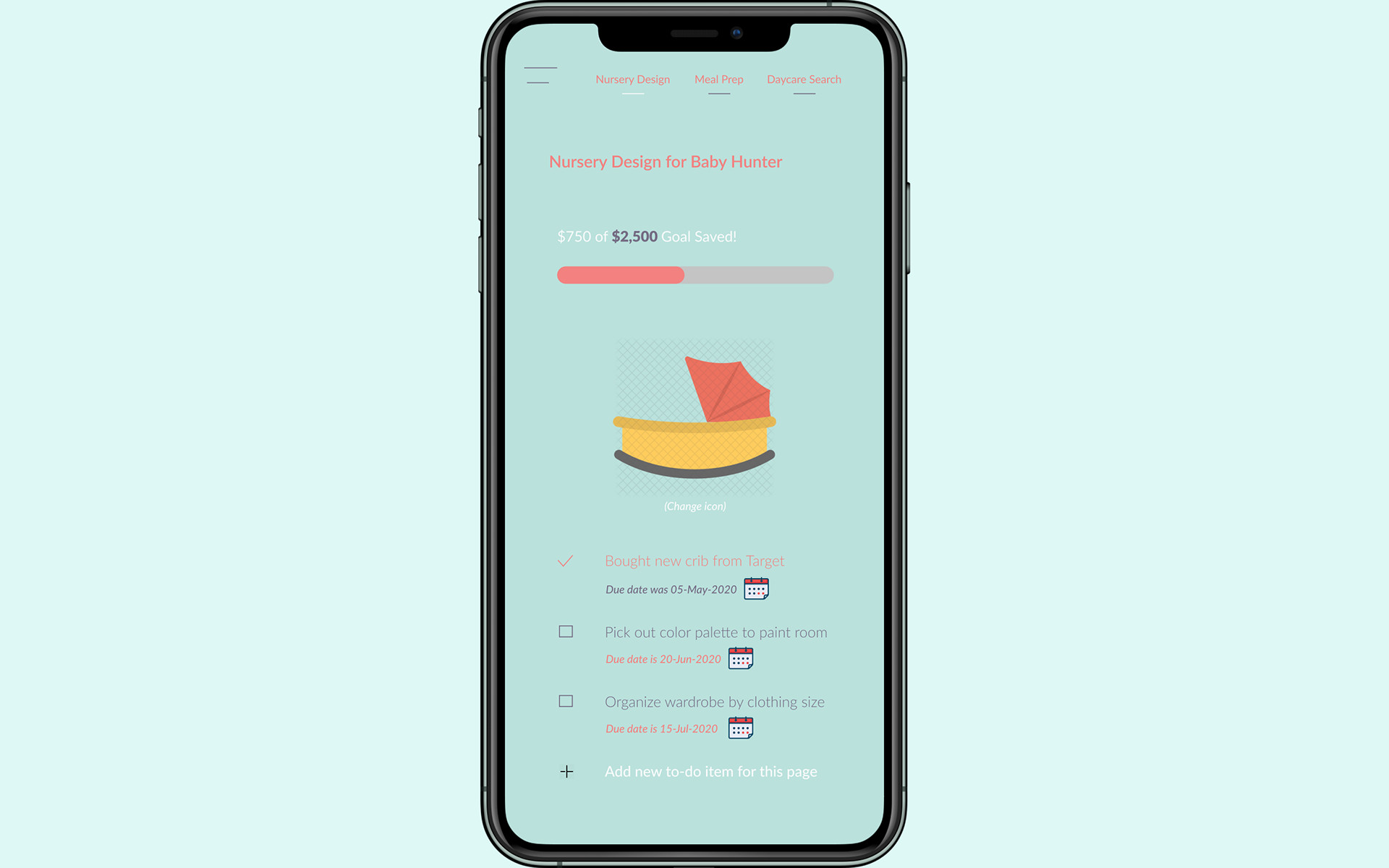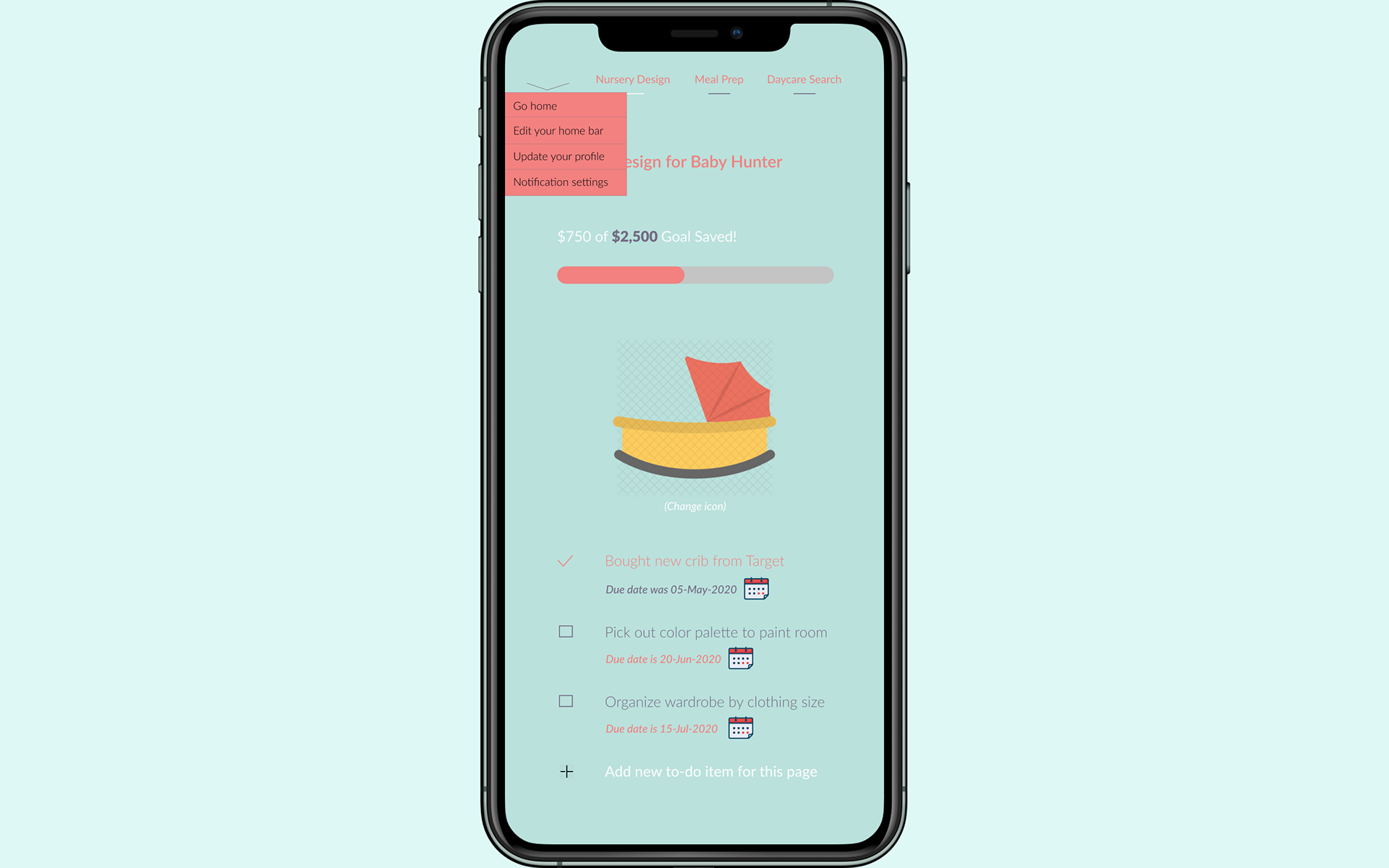 During the process of mocking up the hi-fi visual design, the home bar navigation was added to the top of the screen, so the user can easily navigate through added topics. On the home screen, the user can add new tasks for preparation, which will show up upon addition in the home bar. When the user selects one of their tasks (i.e., the "Nursery Design," as depicted above), the user can then add specific tasks in order to accomplish this goal.

This palette was chosen because the subtle colors highlighted a leaning-minimalist design and contributed to an emotional state of relaxation we hope to evoke in users.
We asked 10 users to try out the Maternal+ prototype, going through the full walk-through. We wanted to see how quickly they could pick up the process and if they felt comfortable with the layout of to-do pages.
The results of the user test were positive: users were able to navigate through the app's functionality and reported no severe issues. The common complaint was not having a more striking visual cue for the home bar, leaving users questioning for a moment where to locate their new tasks.
The app embraces simplicity, and for that reason, it is easy to use. However, future plans include working on the existing features. The app's weakness is the home bar's lack of a visual cue. Maternal+'s progression will include a more eye-catching way to pull users toward this feature so that the process is easier for users.