Sweethearts is a virtual candy box that holds different date ideas submitted by a couple. When they're ready to shake the box, the site will randomize a date with the couple's ideas. Get on a video call and enjoy Valentine's Day!
User research, prototyping, interaction design, visual design
Valentine's Day Weekend Protothon 2021
Long distance relationships are not uncommon these days. The quarantine has had many new couples beginning apart, reinventing the wheel for dating. Sweethearts aims toward envisioning a new way to experience dating, bringing long distance couples closer together, even when they cannot be
physically
together.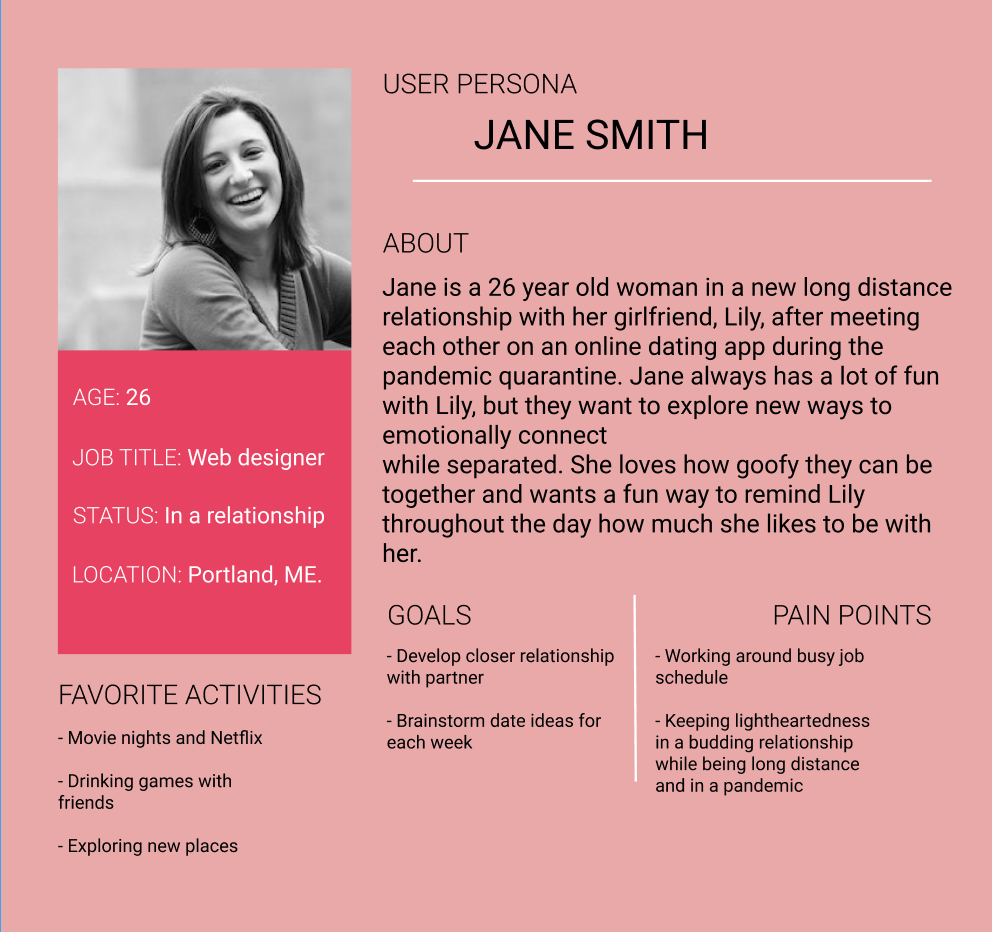 Our user persona is Jane Smith: A 26-year-old woman newly dating her girlfriend, Lily. With Valentine's Day quickly approaching, and no ideas between the two of them on the table, Jane's pain points include working around her busy job schedule and keeping lightheartedness in her budding relationship.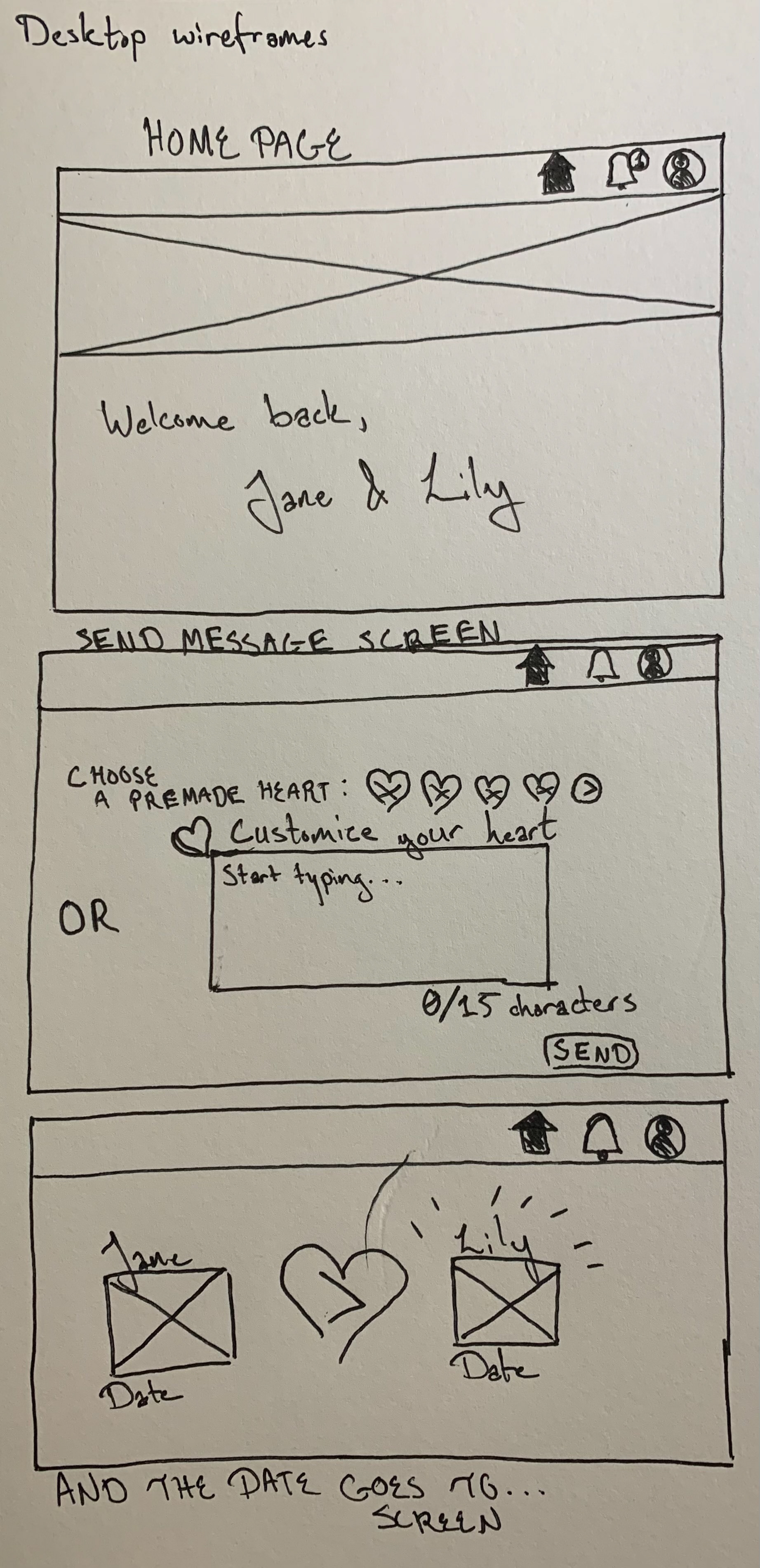 The early design concept for Sweethearts were customizable candy hearts to submit date ideas (or selecting from the pre-made dates available on the site). Once the couple finalized their date submissions, they could randomize and get a date out of it for both of them to enjoy.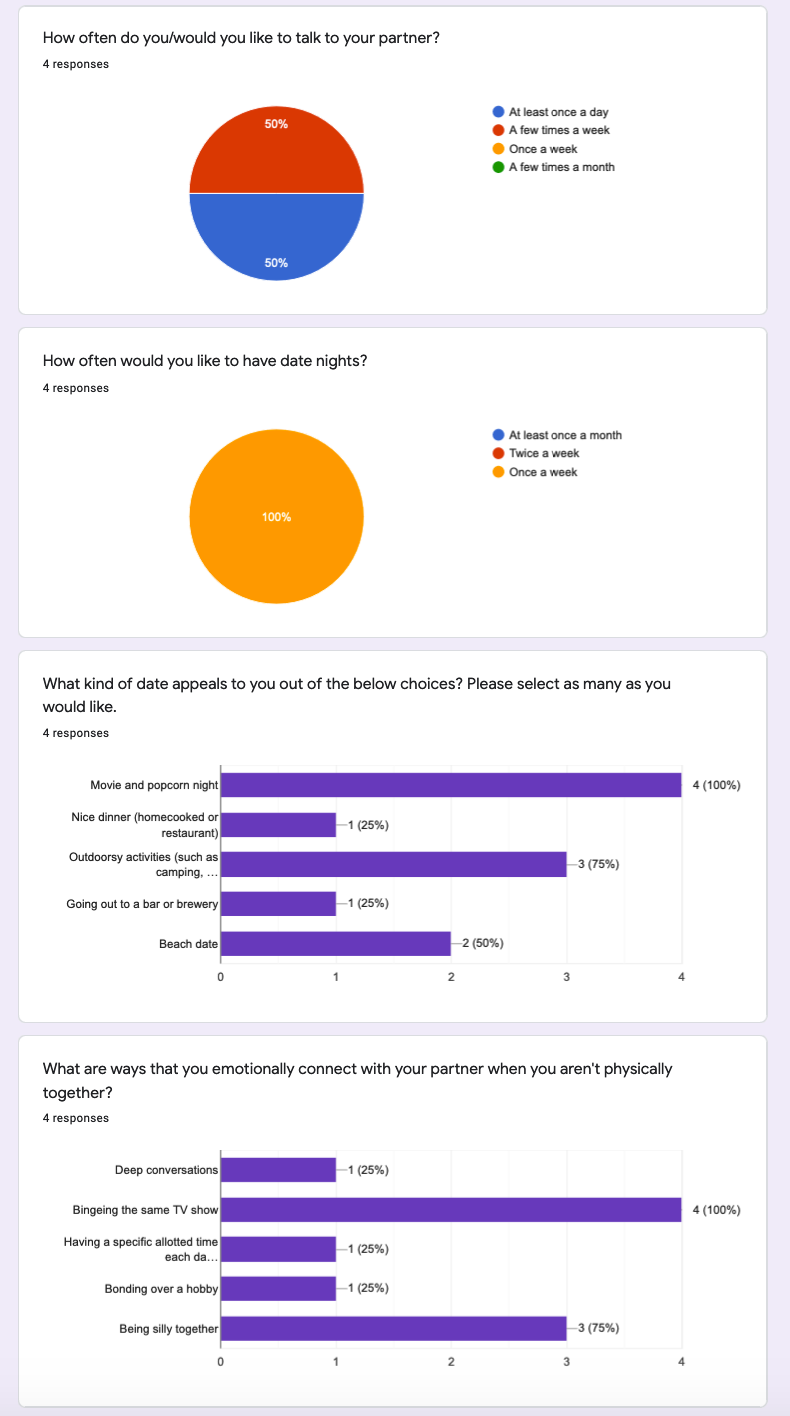 A brief Google form survey was sent out to a handful of participants, with the goal in mind of documenting the time frame couples look towards in preparing for date nights, what kind of activities they would like to do, how they choose to emotionally connect with their partner.

The survey results supported the idea of our user persona that couples liked to keep things lighthearted — moreover, they tended to prefer silliness to deep conversations.
In early conception, one feature that had been ideated for customizable hearts were emotionally intimate topics to discuss. However, the goal for Sweethearts is to relieve couples of any stress they face in date-planning in a  long-distance relationship, by quarantine or otherwise! The trajectory for Sweethearts then rested on bringing an easy way to plan for simple, sweet, silly date nights.
The storyboard for Sweethearts depicts Jane and Lily texting each other back and forth at inopportune times. When Lily has time to plan, Jane does not, and vice versa. After trying Sweethearts, they each find that submitting their ideas on their own schedules for later works much easier for them and reduces their overall stress (as seen in the fourth panel, when Lily finishes her date ideas at 11 a.m. and Jane finishes hers at 2 p.m.). On Valentine's Day, the couple is seen relaxing, hanging out with each other over a video call while enjoying their movie date.

This sweet and soft color palette is perfect for couples employing their heartfelt date ideas for a romantic night together over Zoom.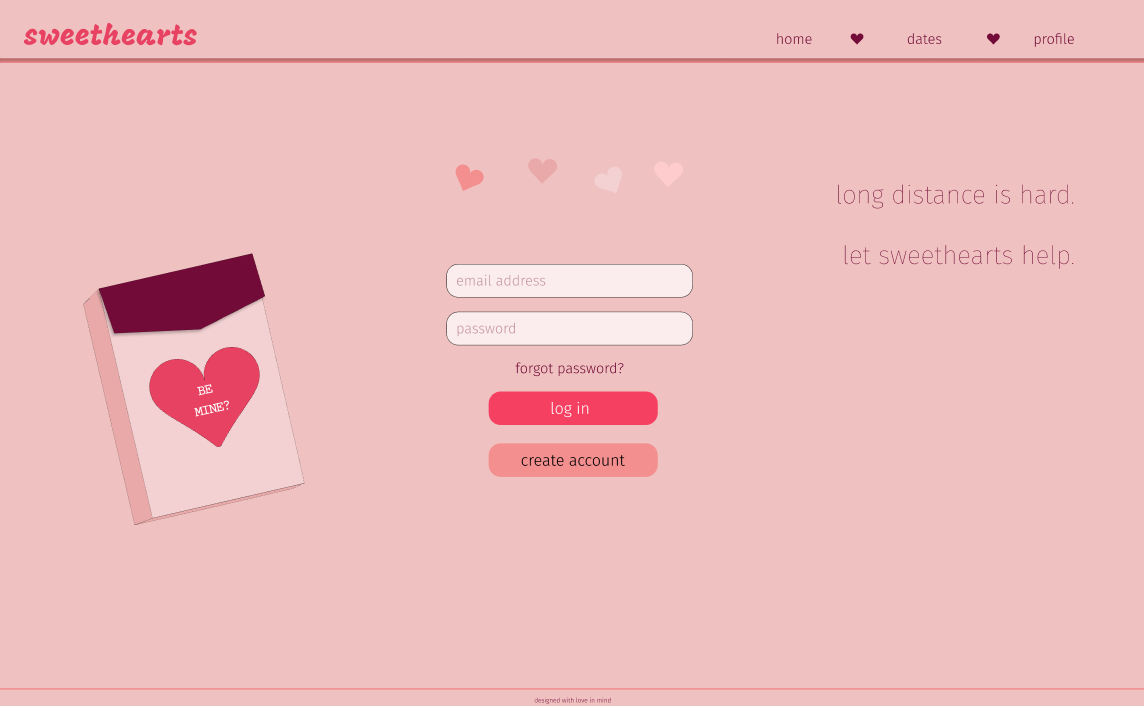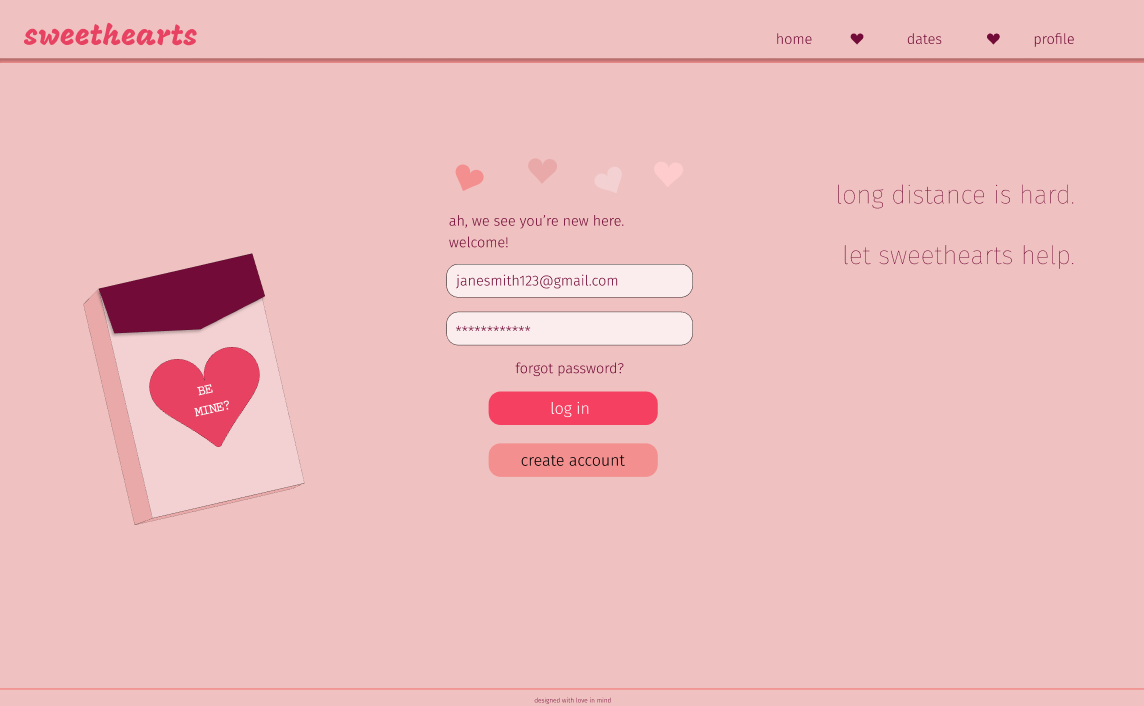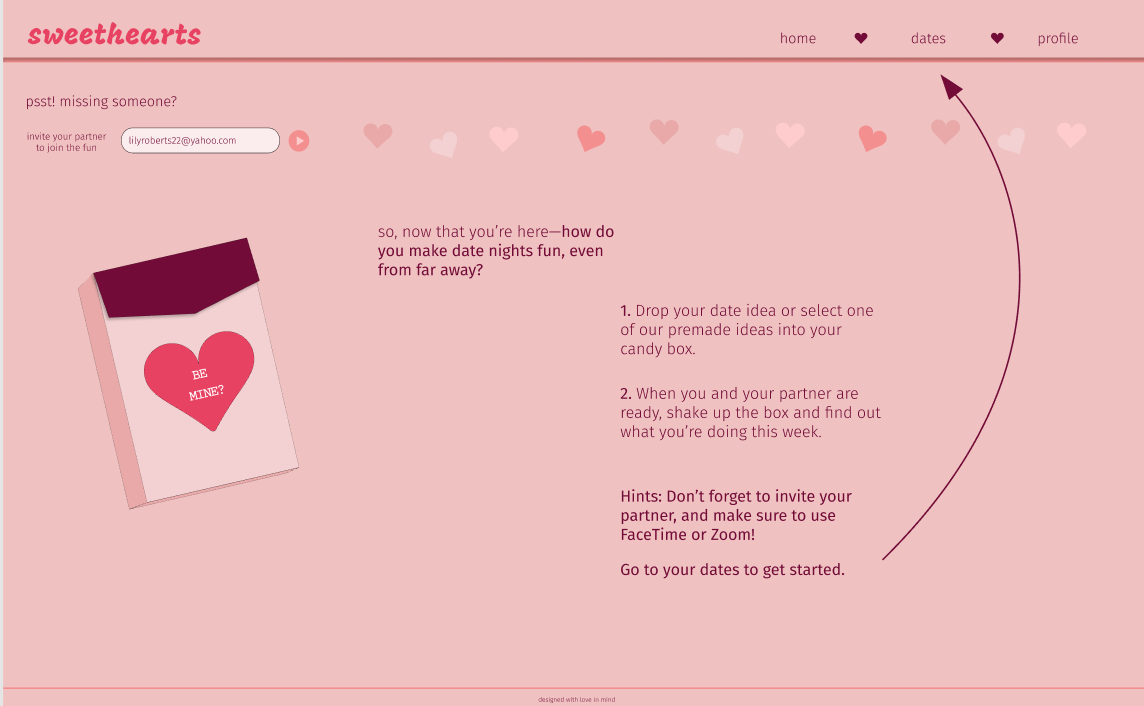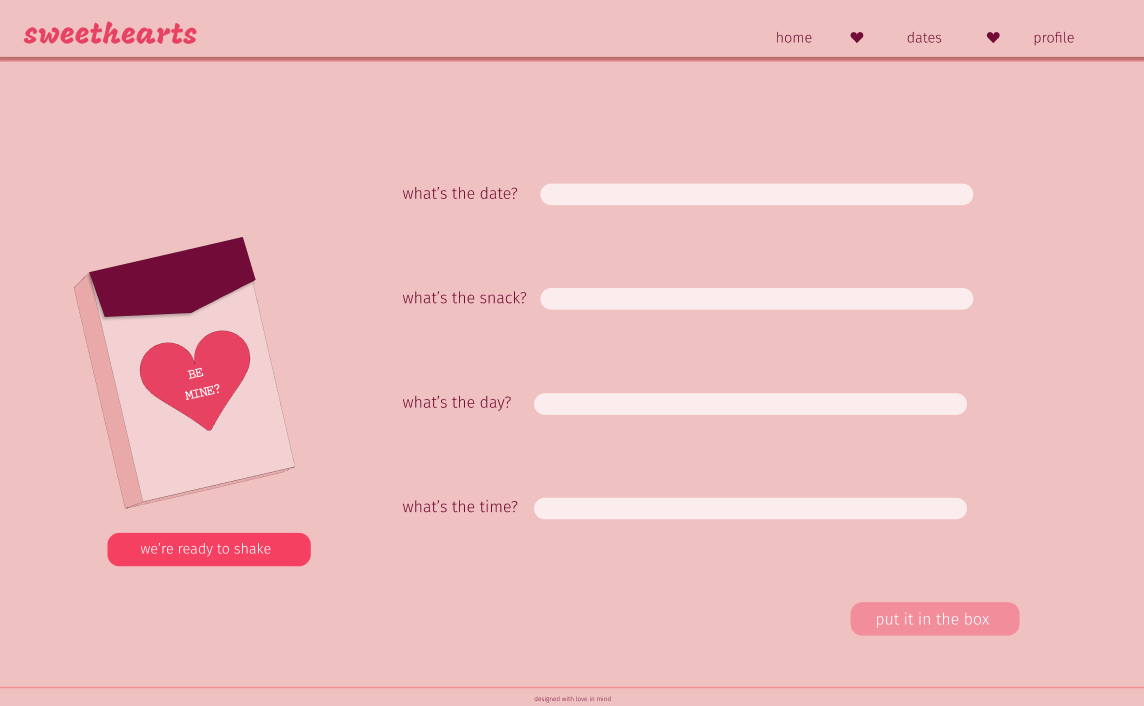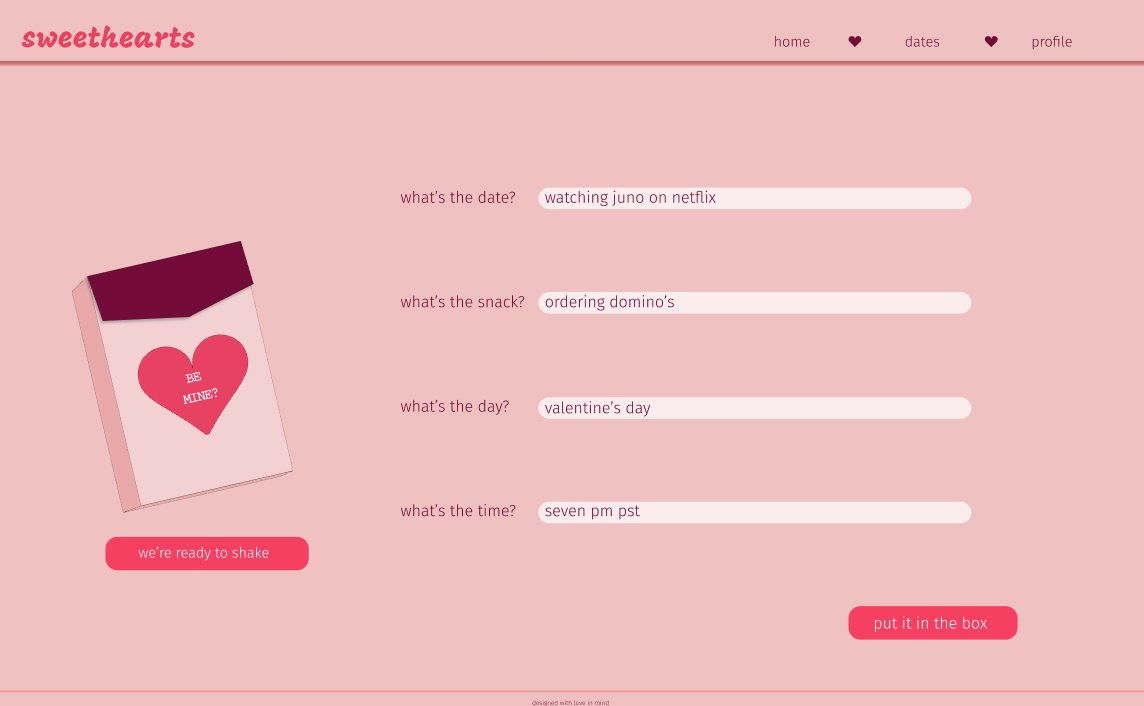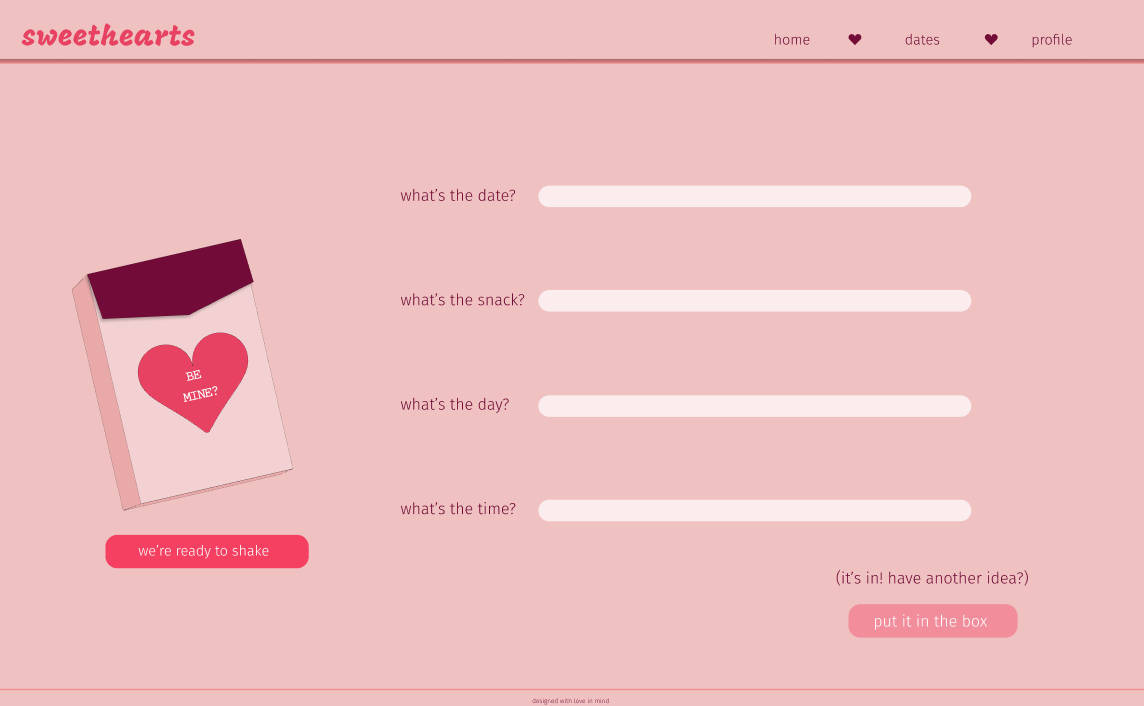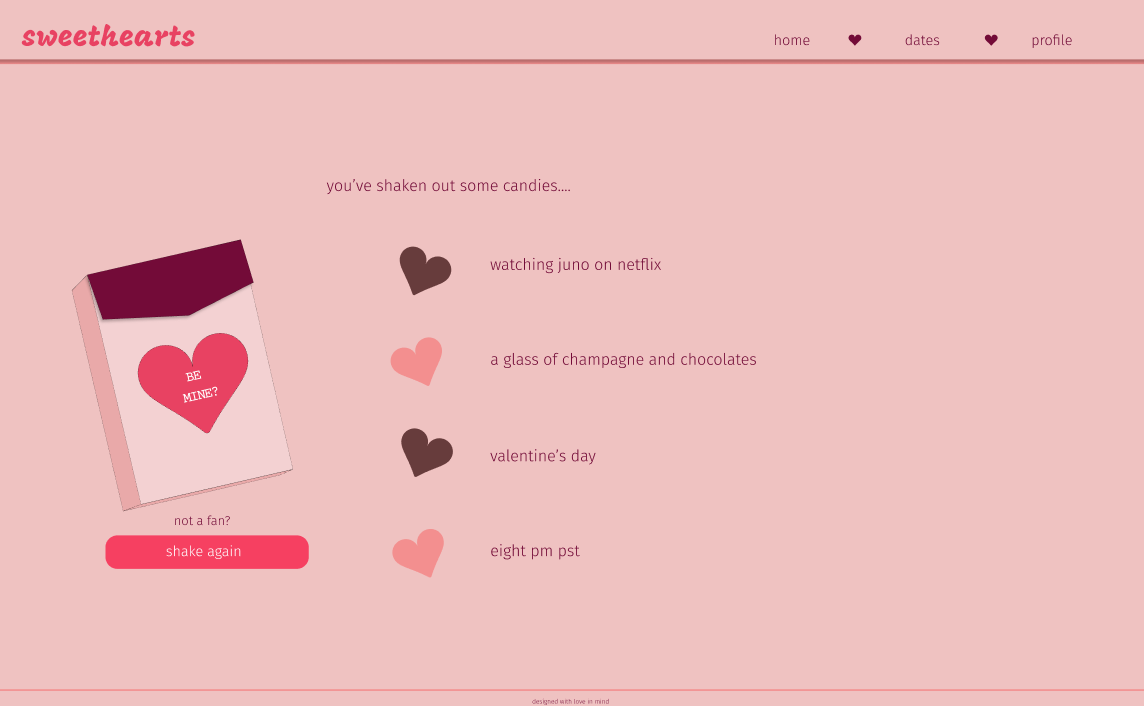 User Testing and Conclusions
Currently under construction — please revisit soon!